As a small business owner, you're open to risk. But whether it's a natural disaster heading straight for your area or an employee getting injured on the job, business insurance can limit some of that risk. There are a few types of business insurance required by law, but most small business insurance policies just make practical sense. To ensure you're protecting your business and employees, we break down some must-have policies, plus a few you may want in your back pocket.
Workers' Compensation Insurance
The law requires nearly all employers to provide workers' compensation for their employees; state law dictates the minimum coverage requirements. The insurance helps to cover employees' medical expenses and wages should they get injured on the job.
Your industry can help determine how much coverage you need. Suppose you run a construction business. Even when you have a solid construction safety program in place, serious injuries can happen. The same is true of the restaurant industry. Kitchen staff can get themselves in serious trouble with sharp knives, whirring food processors and flaming stovetops.
When it comes to a medical practice or beauty and wellness establishment, the injuries might not be as acute, but even a simple slip and fall can land an employee in the emergency room.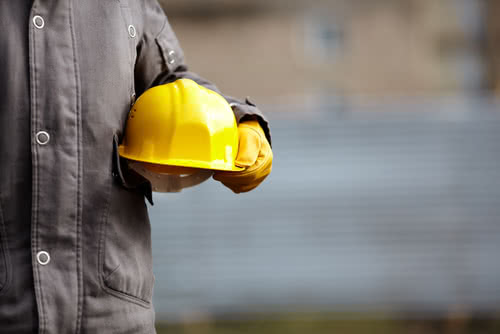 Disability Insurance
Disability is another category of business insurance required by law in a handful of states – California, New Jersey, New York, Rhode Island and Hawaii. Puerto Rico also requires it. It pays a portion of an employee's income if they can't work for an extended period of time due to a non-work-related injury or illness.
If your state doesn't require this insurance, you may want to buy some anyway. If a valued employee has a serious illness or injury (not work-related) and needs more time to recuperate than your sick leave policy allows, this insurance helps to cover their income until they're feeling better. You will have to invest in the coverage, but you will save money on hiring and training a new employee. Your budget and the premium cost can help you determine whether to buy this insurance and how much coverage you'll need.
Property Insurance
Property insurance covers damage to your tangible assets, including real estate, equipment, supplies and inventory. While not legally mandated, you might be required to buy it if you have any loans secured by property. It's similar to when a mortgage company requires a homeowner to buy homeowners' insurance: The lender needs to protect its collateral. However, not all lenders require collateral.
If you're not required to have property insurance, should you buy it? The answer depends on how much tangible property you own, and how much money you have on hand to replace it if it's damaged or destroyed by an insurable event, like a fire, storm or theft. For example, if you rent space for your business, own very little equipment of value, and your bank account is healthy, you might pass on property insurance or opt for minimal coverage. If you recently invested in a new retail storefront and your warehouse is stocked with inventory, you may want to consider this backup plan.
Liability Insurance
If a customer gets injured on your premises or harmed by one of your products, liability insurance could cover you against those claims. Perhaps you build custom furniture, and a customer wanted to see a new chair stored in your warehouse. Unfortunately, your employee just mopped and your customer slips and injures his leg. If he needs to seek immediate medical attention, liability insurance will have your back.
Liability insurance will also cover you if you get hit with an unexpected lawsuit. For example, maybe you own a restaurant and a regular customer appeared in a photo you used on your website. Unless you got her permission, she could sue you for an invasion of privacy. The cost of defending yourself or compensating the plaintiff could be covered by this insurance.
Insurance Premiums
The cost of these small business insurance policies are based on the insurance company's assessment of your risk profile, your claims experience, and the competitive environment for a given category of insurance within a particular market.
Take workers' comp, for example. Covering an employee in an accountant's office might cost you as little as $44 a year, while a roofing contractor employee earning the same wage might set you back more than $8,000. A restaurant employee might cost you around $800.
For many types of business insurance, you can opt to accept higher deductibles in exchange for lower premiums. That means taking on more financial risk, however.
Once you decide what insurance to purchase, be sure to add the resulting premium payment obligation to your cash flow budget going forward. Covering yourself, your business and your employees will require an upfront investment, but one that you'll be thanking yourself for when the unexpected strikes.