Seasonal businesses, as their name suggests, thrive during a specific season but experience sustained slow periods throughout the rest of the year. Businesses like ice cream shops, beachside restaurants, boat repair companies and summer camps were probably bustling with business in June, July and August but are now approaching their off-season.
If you own a business that flourishes during the summer, you should be making strategic moves now to prep for profit decline. Boosting sales in the final weeks of warm weather will help you get the most out of your summer sales, helping you keep your business financially sound throughout the winter.
Consider these tips for making the most out of your remaining busy season.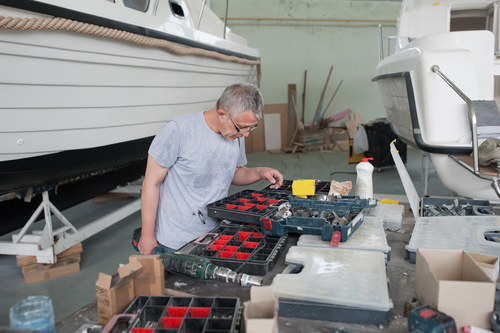 1. Offer Close-Out Sales
As summer winds down, consider offering special discounts or end-of-season sales to attract more customers and build additional revenue. For example, if you operate a swimming pool supply business, you might offer a buy-one-get-one-free sale on pool floaties or a reduced price on chemicals for customers who want to stock up for next year.
2. Add New Products or Services
Some owners of seasonal businesses develop new products or services that can bring in revenue during their off-season. Noah James, owner of Liberty Lawn Maintenance in Vancouver, says his landscaping company has pivoted a few times to stay busy from March to November. "To thrive year-round, we had to branch out and offer other services," he says.
First, Liberty started offering snow removal and salting services. "Most of the equipment we use to remove snow is the same equipment we use for our landscaping services," James says. "Adding this service helped fill the work gap between December to February."
Eventually, Liberty began offering Christmas light installation and removal, as well as pet waste removal and pest control services. "These services make it so that our team can work the entire year," James says.
3. Lower Prices for Early Fall
If your warm-weather business can operate for a few weeks into fall, you may be able to extend your season by lowering prices after a certain date. For instance, a tourist attraction may see its largest crowds during summer, but if you reduce ticket prices by 50% after Labor Day, you may still draw guests later on.
4. Plan Ahead for Your Off-Season
"In the diving business, we have extremes of high and low seasons," says Alain Sobol, founder and CEO of Red Sea Diving College scuba diving center. "The way we manage to thrive continuously is to save during peak times and allocate money for low season tasks."
During their off-season, Sobol and his staff focus on performing maintenance for their diving boats, inspecting diving tanks and servicing other equipment. Sobol estimates the amount of cash he'll need to do this important work during the winter months and sets aside more than enough to cover it while business is booming during his busy season.
See You Next Summer!
By taking steps now to boost revenue before the summer season comes to an end, you'll be better prepared for the predictable fall and winter slowdown. And with careful planning, you might even spend the cooler months serving customers in new ways or gearing up to serve them even better next summer.
Do you operate a seasonal business and need supplemental funds to add more services to your business? Check out National Funding's small business funding solutions or fill out our contact form to contact a representative.