Managing cash flow is one of the most important aspects of operating a healthy, growing business. Yet no matter how carefully you plan and manage your revenues and expenses, surprises can happen. You'll have to navigate these issues when they arise, and cash flow loans for small business owners can soften the blow. If you've experienced cash flow challenges, you're not alone: 41 percent of small business owners faced cash flow difficulties in the last year, according to Small Business Trends.
Consider the case of Allison, a bakery owner successfully in business for years. Her great reputation, delicious baking, and careful management of her finances meant she could weather almost any storm. However, when high winds knocked over a large tree onto her bakery's roof, it did tens of thousands of dollars in damage to her property. Even with reasonable savings, she found that it would be nearly impossible to bridge the financial gap to begin repairs and get back to serving customers as quickly as possible — especially when relying on insurance payments that could take several weeks, or even months, to receive. For Allison — and other business owners looking for ways to deal with cash flow issues when the unexpected strikes — there are options available.
Here's a closer look at how you can successfully manage your cash flow, and how cash flow loans for small business owners offer the power and flexibility to keep your business moving forward.
Understanding Cash Flow: How It Impacts Your Business
Cash flow refers to the cash — and cash equivalents — flowing into and out of your business. As Investopedia notes, the concept refers to how your company "manages its cash position, meaning how well the company generates cash to pay its debt obligations and fund its operating expenses." Cash flow levels change over time, constantly fluctuating as customers pay for goods and services and as you pay for the various expenses that you incur doing business. Many finance professionals look at cash flow as an important health measure for how your business functions over time.
Cash flow isn't limited to customer revenues, however. There are many sources of cash flow that businesses can leverage, according to the Corporate Finance Institute. These include:
Revenue growth by increasing volume, such as launching new products or acquiring new customers
Driving growth by increasing prices
Improving your operating margins by cutting costs or increasing efficiencies
Capital efficiencies, such as better managing your inventory or getting a higher rate of return on your assets, such as more interest paid on savings
Accessing capital through options such as cash flow loans for small business owners
When you're trying to manage your cash flow during an emergency or high-stress time, immediate access to cash is key. Let's go back to the case of Allison, the bakery owner outlined above. She might have cash saved in an emergency fund. But when the unexpected arises, it can be difficult to generate cash flow by increasing business, for example. Expensive repairs take time, and every day her bakery is shut down is one day closer to going out of business. Cash flow loans for small businesses were designed to help business owners navigate difficult circumstances when other funding options aren't available, or their timelines aren't reasonable.
Navigating the Realities of Cash Flow Challenges and Fluctuations
Cash flow problems can happen at any time in a business's life cycle. Many people assume that it's always due to poor management, and in some cases, bad budgeting can lead to cash flow gaps. But more often, cash flow challenges are caused by an unexpected expense or unanticipated issue with day-to-day operations. A long-time customer is unexpectedly late with a critical payment, for example, or a key piece of your company's equipment breaks down and requires expensive repairs. And in the most devastating cases, disaster can strike at a level you never anticipated — and that's difficult to plan around.
For many businesses, positive circumstances can also lead to cash flow challenges. For example, a retailer might be offered a steep discount on inventory if they pay in advance, or a construction company might have the chance to sign a lucrative contract if they can access staff and equipment immediately. To take advantage of opportunities, businesses often need to have capital on hand to invest in marketing, discounts, tools and other areas.
Cash flow loans, such as short-term business loans, can help businesses make investments to grow, take advantage of opportunities or successfully stay afloat when an unexpected expense or crisis occurs.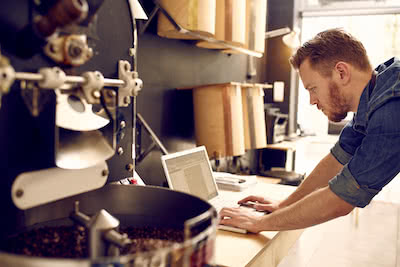 A Closer Look at Types of Cash Flow Loans for Small Business
When you find yourself in a cash flow crisis, you have some options. There are a variety of financial resources that small businesses can tap into, including cash flow loans for small business owners. For example, when Allison determined that it wasn't feasible to wait several weeks for an insurance payment before repairing her bakery so she could reopen, she set out to investigate her options. Some solutions to consider include:
Cash flow loans for small business: Cash flow loans for small business owners offer aid during a bumpy period due to seasonal sales shifts or an unexpected emergency. Traditional lenders offer these loans, although they may have lower approval ratings and onerous application processes. Alternative lenders also partner with small business owners and use a wider range of approval criteria. By looking beyond a credit score, and taking a business's income and other factors into consideration, these small business lenders are able to help more business owners reach their goals.
Equipment financing and leasing: Certain cash flow challenges can be addressed through specific types of loans. If a piece of vital equipment breaks down (like Allison's commercial oven, for example), a small business owner needs to move quickly on repairs or that's potential income down the drain. Maybe it's simply time for an equipment upgrade, or you need new equipment to close a client deal. Specialized financing can help. Equipment financing and leasing provide the flexibility to buy or lease new or used equipment without tying up cash flow you need for other areas of the business.
Line of credit: A line of credit is typically issued by a bank. It's a flexible credit line that can be used and repaid as needed. Business owners need to apply for lines of credit well in advance, and lengthy application processes may not be the best fit for urgent cash flow needs. Business owners should know that lines of credit are often good for a short period of time, such as a few months, and then creditworthiness will need to be reassessed.
Invoice factoring: Invoice factoring is a financing strategy where business owners essentially give lenders their outstanding invoices for a percentage of what's due. For example, if a customer owes you $100,000 but won't pay that balance for 90 days, invoice factoring may allow you to collect a percentage of that — often 50 to 70 percent — now. The total payment, when it arrives, goes to the lender. This method can cost businesses much of the potential revenue and profit.
For many small business owners, a cash flow loan is the best choice when the unexpected arises. For entrepreneurs like Allison, when an emergency hits, the reality is that lengthy application processes or waiting weeks for underwriting to approve a request simply isn't viable. In that time, businesses can find themselves in difficult positions where it's impossible to recover. A cash flow loan option offers streamlined applications, reasonable approval guidelines and the ability to give approved businesses their funding within a short period of time.
How to Better Manage Cash Flow Next Time Around
While a cash flow loan can be an important tool, it's also critical to have a long-term strategy in place for healthy financial management. Ongoing cash flow management can help you prepare for the unexpected and be ready when challenges strike. Several ways to improve your cash flow include:
Tighten up collections: Put effective systems in place for collecting payments owed to your business. Consider using invoicing systems that will automatically alert you and customers when payments are overdue. Prioritize accounts receivable collection to always maximize the cash you have on hand.
Evaluate your credit terms to customers: Are you offering customers generous terms on how they pay their bills, such as net 60 or net 90? One way to improve your cash flow is to reduce the credit terms you offer customers. For example, changing payment due dates from 60 days to 30 days can have a dramatic impact on the cash you have available.
Negotiate better terms with vendors: If possible, negotiate longer lead times of payments with your vendors. If you're currently doing business with a vendor that demands payment within 15 days of service, for example, see if you can extend those terms to 30 days. The more time you have to pay your bills, the less likely you are to face a cash flow crisis.
Budget for variable expenses: Certain expenses are fixed and predictable, such as the monthly rent you pay on business locations. Variable expenses, like winter heating bills or repairs on company vehicles, can be harder to keep on budget. Look for options to spread bills out across the year to help make monthly expenses more manageable.
Set aside a cash cushion: Businesses that have a cash emergency fund set aside are in a stronger position to handle unexpected expenses. Put together a plan to build your savings over time, putting money away each month if possible.
Identify good lending partners: Have a plan in place in case the scenario arises where you need a cash flow loan. Find a lender that offers funding that meets your needs and that will work with you to select the right financing option for your business. Keeping that information on hand will allow you to immediately move into action should a cash flow emergency occur.
All the What-Ifs: FAQs
Still have questions about cash flow loans for small business owners? Here we address some common concerns.
What if I have bad credit? Do I still have a chance of getting a cash flow loan?
Your credit is only one factor in successfully applying for a loan, and bad credit doesn't always mean you'll get turned down. You'll have a better chance of approval for a cash flow loan by working with a lender that specializes in small business loans. These lenders look at the full picture of your business and will work with you to try to find a solution that works in your unique circumstances.
What if my cash flow is fine and I still want a loan?
Loans can play a role in growing your business, even if your cash flow is healthy. For example, equipment financing and leasing loans can help you grow your business without putting stress on your entire financial picture. If you're interested in further improving cash flow to help you achieve certain goals, talk to a lender to discuss the options that are right for you.
What does the application process look like?
To start your application process, put together your basic information. In addition, many lenders will want details such as your business's tax identification number and documents to verify revenue. Having these details on hand can speed up the application process while eliminating stress as you wait for a decision. Consult your lender for their individual documentation needs.
Cash flow loans for small business owners can ease the unexpected challenges or give businesses an opportunity to grow. Even the most careful financial managers can find themselves facing unplanned cash flow gaps. For Allison and her bakery, a cash flow loan meant that she was able to get repairs started and reopen her bakery in days, not weeks. Don't let a cash flow challenge put your business on hold. Start learning about your small business lending options now so you're ready to act if and when a cash flow need pops up.