Updated 04/17/20
With the coronavirus pandemic still in full-swing, tracking all the changes for small business tax deadlines can turn into a part-time job. In March, the IRS announced that taxpayers generally have until July 15, 2020, to file and pay federal income taxes originally due on April 15. No late-filing penalty, late-payment penalty or interest will be due.
Even with the new dates, nearly every month, you need to submit some sort of paperwork or payment to the IRS and your employees. As soon as you meet one deadline, it's time to worry about the next. To help you stay organized this year – especially with all the changes, we've outlined the most important business tax filing deadlines still to come in 2020 so you can reach each one with time to spare.
Deadlines for Estimated Tax Payments
You can't wait until you file your return to send in your taxes. Instead, the IRS asks you to send in payments four times a year that estimate roughly how much you'll owe. (Sole proprietors, partners and S corporation shareholders have to make these estimated payments if they expect to owe at least $1,000 for the year. For corporation owners, the minimum is $500.) Your estimated payments must add up to either 100% of what you paid the year before in taxes, or at least 90% of what you end up owing for 2020.
If you're late on a payment or don't pay enough, the IRS will charge an interest penalty on the unpaid balance starting the first day you're late. To avoid the IRS penalty, you could use a short-term business loan during quarters when cash is tight.
January 15, 2020: Fourth payment for 2019 taxes
July 15, 2020: First payment for 2020 taxes
July 15, 2020: Second payment for 2020 taxes*
*Besides the April 15 estimated tax payment that has been extended, this also extends relief to estimated tax payments due June 15, 2020. This means that any individual or corporation that has a quarterly estimated tax payment due on or after April 1, 2020, and before July 15, 2020, can wait until July 15 to make that payment, without penalty.
September 15, 2020: Third payment for 2020 taxes
January 15, 2021: Fourth payment for 2020 taxes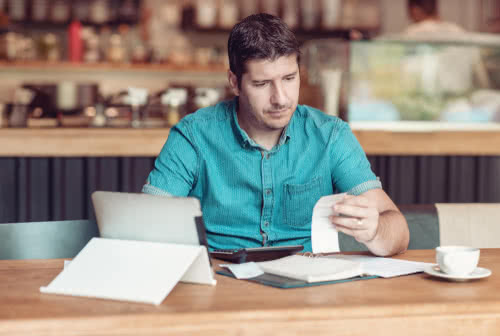 Tax Return Deadlines
Your business tax filing deadlines in 2020 depend on your business structure. Some deadlines fell on March 16 (partnership and S corporation) and others typically fall on April 15 (C corporation and sole proprietorship). Need help in understanding the different structures? Check out this guide to small business taxes.
With an LLC, you elected a status when you first set it up: either S corporation, C corporation, partnership or disregarded entity, which works like a sole proprietorship. You need to follow the business tax deadline and process of the status you chose.
Whatever structure you use, you'll also have to submit your own individual income tax return by July 15.
Partnerships: March 16, 2020. Partnership owners should have already submitted Form 1065 to the IRS and a K-1 form to each partner, showing their share of income or loss.
S corporations: March 16, 2020. S corporation owners should have already submitted Form 1120-S to the IRS and a K-1 to each shareholder.
C corporations: July 15, 2020. C corporation owners must submit Form 1120 to the IRS.
Sole proprietorships: July 15, 2020. Sole proprietors report their profit/loss on Schedule C and submit the form along with their personal tax return.
LLC: The deadline depends on the LLC election. Follow the S corporation process, C corporation process, partnership process or sole proprietorship process depending on the status you picked.
Individual tax return: July 15, 2020
Deadlines for Tax Return Extensions
If you need more time preparing your tax return and figuring out your potential tax write-offs, you can request an extension from the IRS.
Businesses who need additional time must file Form 7004. An extension to file is not an extension to pay any taxes owed. Taxpayers requesting additional time to file should estimate their tax liability and pay any taxes owed by the July 15, 2020, deadline to avoid additional interest and penalties.
Standard business tax deadlines are as follows:
S corporations: September 15, 2020
Partnerships: September 15, 2020
Individuals, sole proprietorships and disregard entity LLCs: October 15, 2020
C corporations: October 15, 2020
To request an extension, sole proprietors and disregarded entity LLC owners should submit Form 4868 online before the original return due date. Partnership, C corporation and S corporation owners should submit Form 7004.
The extension gives you more time to prepare your return but not more time to pay your taxes. You still need to pay your estimated taxes in line with the normal deadlines or the IRS will charge its late payment interest penalty. However, it will not charge the failure-to-file penalty until after the extended deadline
Employment and Payroll Tax Deadlines
If you have employees at your small business, you need to pay several taxes on their behalf. First, you need to pay FUTA for the Federal Unemployment Tax Act. In addition, you need to collect FICA (Federal Insurance Contributions Act) taxes from employee paychecks and cover the employer share of FICA taxes. These go toward paying for Medicare and Social Security.
Throughout the year, you'll need to deposit these taxes with the IRS. Typically, the deadline is the last day of the month, but if the deadline falls on a weekend, it moves to the next business day. You also need to file informational returns reporting how much you collected and paid.
FUTA Payment Deadlines
January 31, 2020 (last payment for 2019 taxes)
April 30, 2020 (first payment for 2020 taxes)
July 31, 2020
November 2, 2020
February 1, 2021 (last payment for 2020 taxes)
File Form 940: January 31, 2020. This reporting form summarizes taxes paid for 2019. If you've made all your 2019 FUTA payments on time, you should have submitted by February 10th.
FICA Payment Deadlines
The FICA payment deadlines depend on how much tax you submit. If your reported FICA over the past tax year was $50,000 or less, you pay monthly. If your FICA taxes were over $50,000, you deposit semiweekly.
Monthly deposit schedule: 15th day of each month. If the 15th falls on a weekend, then the following Monday.
Semiweekly deposit schedule: If you pay employees on Wednesday, Thursday and/or Friday, submit taxes by the following Wednesday. If you pay employees on Saturday, Sunday, Monday and/or Tuesday, submit by the following Friday.
File Form 941:
January 31, 2020
April 30, 2020
July 31, 2020
November 2, 2020
Employee and Contractor Tax Forms
When you hire employees and independent contractors, these workers need to know their total income and withholding to prepare their own tax returns. You send this information to employees through a W-2 and to contractors through a 1099.
The IRS also needs this information to make sure that workers have paid the correct amount of tax. If you're late on these filing deadlines, the IRS charges a penalty.
January 31, 2020: Last day to mail employees their W-2s and contractors their 1099s. You must also send the W-2s to the Social Security Administration and the 1099s to the IRS, along with Form 1096.
February 28, 2020: Deadline to send out by mail 1099s that report something other than non-employee (contractor) compensation. Must also submit Form 1096 to the IRS.
March 31, 2020: Deadline to electronically send out 1099s that report something other than non-employee compensation. No 1096 required.
Staying Organized in 2020
As the pandemic has led to changes with the upcoming 2020 tax deadlines, this guide can be used as a checklist for the most common federal business tax filing deadlines, but there are others. For a complete list, check out the IRS 2020 calendar. At the start of each month, you should make a note of approaching deadlines. That way, you aren't rushing to submit forms or payments at the last second, when you might risk a fine for being late.
If you work with a tax professional, see if they can schedule your future deadlines as they put together your return. By taking these steps and making note of the changes in 2020 deadlines, managing taxes will be one less thing to have to think about for the rest of the year.
Disclaimer:
As of publish date, while the information provided in this article is intended to be accurate, it should not be considered tax or legal advice. Please refer to the IRS website for updated information. You should also consult with your tax, legal or financial advisor for the needs of your specific business.