You've been in business for several years, and everything is going pretty well. Sales are coming in, and you've hired a few employees. But something is nagging you. Sales growth is not as robust as it used to be. You have a good group of employees, but you know they could be showing more initiative. It can be difficult to find the root of the problem and create solutions on your own. If you need a hand, it may be time to seek small business advice from an outside consultant.
Let's look at an example. After working with a drywall contractor for 10 years, Bob decided to start his own company. He had developed close relationships with several general contractors who were willing to offer subcontracts to his company.
Bob's business grew over the years, and he hired new employees to meet the demand. Only one problem: The new employees weren't as devoted to their work as Bob. They took more hours than Bob had estimated to do the job, left tools at the job site and wasted materials and supplies. Other than staying on top of them, he wasn't sure how to solve the problem.
Should Bob look for solutions by getting small business advice from a consultant? Consultants can cost a lot of money, and you may need a funding solution to cover the expense. But for some business owners, the benefits outweigh the costs. If you're on the fence, here are five factors to consider.
1. Expertise
Consultants have highly specialized skills, years of training and experience that help them solve particular problems. More than likely, they've already applied their recommendations numerous times to other companies, so they know what works and what doesn't. Consultants don't have to reinvent the wheel, whereas an owner may have to start from scratch. Recognizing what you don't know and hiring a consultant can elevate your problem-solving business skills.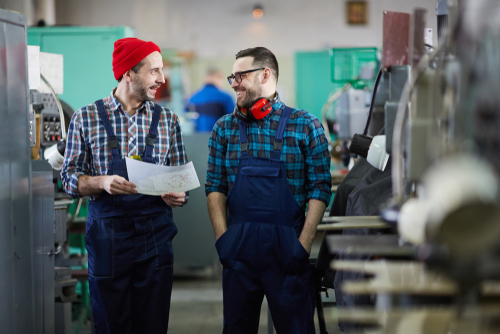 2. Credibility
Since consultants are perceived as experts with specific knowledge about managing businesses, their recommendations are more readily accepted by employees. Consultants are able to show how their programs benefit everyone, not just the owners.
3. Objectivity
Consultants are outsiders, so they don't play favorites and aren't worried about the opinions of other people in the organization. They focus on identifying the problem areas and recommending solutions. You can expect a consultant to be unbiased and present the truth, even if it's painful.
4. Time
You might be able to solve the problem by attempting trial-and-error solutions, but it takes time to find the right formula to get the desired results. Meanwhile, in Bob's case, inefficient employee performance could continue as a drag on profits. A small business consulting project can be implemented more quickly, allowing the gains to be realized sooner.
5. Cost and Return on Investment
Consultants charge upwards of $200-$300/hour for their services. Projects can cost $10,000-$20,000 and more. Are they worth it?
A general rule of thumb is that a consulting project should return two to three times its cost. This is not a hard-and-fast rule, but something that can be used as a guideline. According to Entrepreneur, the key is to have an understanding between yourself and the consultant about the scope of the project, the expectations and how the results would be measured.
Let's consider Bob's dilemma. In this case, the consultant might recommend creating employee job descriptions with performance standards, such as how many linear feet of drywall employees should aim to hang per shift and how much material should be used for waste control. Bonuses could be awarded for exceeding performance standards. If successfully implemented, the improvement in labor output and material savings for Bob's company should more than pay for the consultant's fees.
Small business consulting projects can help you improve marketing strategies, increase operational efficiency and deal with difficult employee issues. A consultant will provide you with objective analyses and teach you business skills that will last a lifetime. It could be your best investment.