If you need help getting to sleep, try reading through the U.S. tax code. Buried in the hefty tome are some generous small business tax write offs, but if you don't know about a potential deduction, that's money your business misses out on.
It's no wonder that roughly 44 percent of business owners feel like they could make better use of tax deductions and aren't claiming everything they can, according to a QuickBooks Payroll survey.
That's why we put together this guide to small business tax write offs. Rather than creating a dry list of every single deduction, we tracked down the most common trouble spots for business owners. To help explain the different situations, we'll be following an example business owner, Frieda, as she pays her small business taxes and determines those tricky tax breaks for her store.
Taking Your Clients Out
Entertainment
You can no longer deduct the cost of client entertainment. This is one of the major small business tax write offs removed by the Tax Cuts and Jobs Act, according to the IRS, to make up for the lower tax brackets. If you take your clients out to a baseball game, a show, a round of golf or buy them a trip to a spa, you're going to be paying for all that without tax help.
Meals
If you take a client out for a meal, you can deduct 50 percent of the cost, including tax and tip. To be eligible, you or an employee of your company must be present at the meal. The food and beverages cannot be "lavish or extravagant." Finally, the meal must be business-related, meaning you discuss work with the client over the food.
While entertainment itself is no longer a tax write off for small business owners, you can still deduct the cost of paying for food during the event, so long as you pay for it separately. For example, if you bought box seats for a baseball game and the package included food, none of that would be deductible. On the other hand, if you bought regular tickets to a baseball game and bought food during the game, you could deduct that cost.
Gifts
If you give gifts to your clients, you get a small tax deduction. You can deduct up to $25 per client per year for gifts. One catch though. Remember how entertainment expenses aren't deductible? If you give a gift that could also be considered entertainment, like giving a client movie tickets, the IRS will generally rule it as entertainment and you won't be able to deduct anything.
Frieda used to take her customers and prospects to shows to build future sales. After the tax laws changed, she switched to taking them out to lunch and dinner. That way, she can deduct 50 percent of the expenses.
At the end of the year, she likes to send her clients a small thank you gift. In the past, she sent tickets to a holiday event at a local garden. Since this is close to entertainment, she switched to sending a box of chocolates so she can make sure to get these small business tax write offs.
Travel and Transportation
Deductible and Non-Deductible Driving
Commuting to your business and back home is not a tax write off for small business owners, but any work-related driving between your commute can be deducted.
You can receive this deduction by tracking the miles you drive during the day for work purposes: visiting clients, picking up inventory, mailing business packages at the post office – anything like that. With your total mileage in hand, you can calculate your driving deduction, which we explain in the next section.
If you run personal errands between work trips, you can only deduct the miles for the business driving. You should calculate the mileage for how long the business trip would have taken if you hadn't made personal errands.
Frieda starts the day with her normal 5-mile commute to her store (not deductible.) That morning, she drives 20 miles to meet a supplier (deductible.) In the afternoon, she wants to meet a new client but first runs a few personal errands.
She calculates that if she had driven straight to her new client from the supplier, the trip would have been 10 miles, and that's what she records for her deduction. She ignores all the personal trips. Altogether, 30 miles are deductible and count toward her small business tax write offs.
Calculating Your Vehicle Deduction
There are two ways to calculate your deduction for business driving. First, the IRS offers a standard mileage rate that estimates all the costs of driving. It was 54.5 cents per mile in 2018. You add up all the business miles you drove throughout the year and multiply them by the IRS mileage rate. If you drove 10,000 miles, your total deduction would be $5,450 (10,000 x .545).
You also have the option to track all your vehicle expenses throughout the year. Things like gas, maintenance, insurance, vehicle depreciation, tolls, registrations, car loan interest, etc.
You then figure out what percentage of your miles were for work and multiply the total expenses for the year by your percentage of business use. If your total vehicle expenses were $10,000 and you drove 60 percent of the time for work, your deduction would be $6,000.
Whichever way you go, make sure to track all your miles driven for the calculation. Keep a log in your car or track by phone using an app like MileIQ.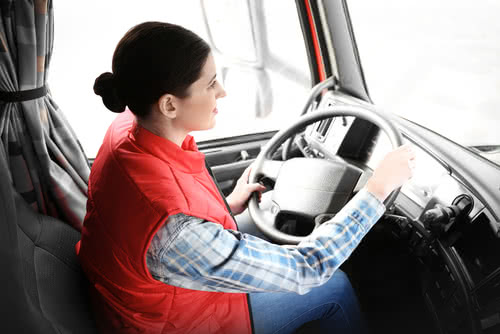 Business Trips
For a business trip to count as a tax write off for small business owners, you have to be away from your tax home for longer than a regular day of work. Your tax home is where your business/main place of work is located.
The purpose of the trip must be work-related. You can have some incidental personal time like you spend an evening with family in the area, but the main purpose must be work-related for the costs to be counted as small business tax write offs.
If you take a business trip, these expenses could be deductible:
Travel costs like plane, train or bus tickets and the cost to rent a car. If you use frequent flyer miles to book the trip though, it's not deductible. For example, if the ticket costs $400 but you use points for $300, you can only deduct the $100 you pay out-of-pocket.
Cost of a hotel, including dry cleaning, laundry, phone and hotel office charges. However, other hotel incidentals, like paying a resort fee or in-room entertainment, are not deductible.
50 percent of your meal expenses during the trip.
You cannot deduct the cost of bringing your spouse, children or anyone else on the trip who is not related to work. That's a personal expense.
Business Purchases
Equipment and Supplies
When you buy equipment, supplies, vehicles and any other assets to run your company, they are all small business tax write offs. The tricky part is figuring out when you can take the deduction.
It depends on the amount you're spending, according to the IRS. First, if the item/invoice costs $2,500 or less, you can deduct the entire purchase that year. More expensive items need to follow a depreciation schedule. This means you spread the deduction over the life of the asset, as determined by the IRS. For example, they expect a vehicle to last five years.
There is a way to get the entire tax break all at once, using the Section 179 deduction. Under new tax laws, you can deduct up to $1 million per year for these purchases up front.
Frieda bought some new equipment for her warehouse: a printer ($500) and a forklift ($20,000). She can deduct all of the printer's cost this year since it's less than $2,500.
For the forklift, she'll need to follow depreciation rules. If she uses 179 depreciation, she can deduct the entire purchase this year. Otherwise, she will need to divide the $20,000 by five years, the expected life of the forklift, and only deduct $4,000 per year ($20,000/5 years).
Work Clothes
You've got to look your best for your clients and staff. But for work clothes to be considered a tax write off for small business owners, the IRS requires that the clothes are only appropriate for your business, meaning you can't use them for something else. Uniforms are a good example, though the IRS is OK with deducting the cost of branded shirts and other clothes with your logo, since it's a form of advertising. That brand-new suit/pantsuit to impress clients though? Not deductible.
Home Office
If you do any work from your house and have a home office, you may qualify for a deduction, but the standards can be a little strict. It's not enough to write the occasional work email from home.
There are three ways to qualify for the home office deduction:
Your home office is your principal place of business. In other words, you do the majority of your work at home, not at an office or another work site.
You regularly meet customers, clients or patients at your home office.
Your home office is in a structure not attached to your house and you only use it for business. For example, you have a shed in the backyard that you only use for work.
If you meet any of these requirements, you could deduct a percentage of your rent/mortgage and housing expenses, like electricity and internet. The percentage is the square footage of your office relative to your entire home.
Paying for Outside Support
Associations and Trade Groups
If you join any sort of professional organization, like the local Chamber of Commerce or a trade group for your industry, the membership dues can be considered a tax write off for small business owners. These costs are deductible if by joining the group, you advance the mission and goals of your business.
There is one exception. You can't deduct the cost for anything political, according to H&R Block, like donations or paying to attend events held by a politician. It doesn't matter if they are promoting causes that will help your industry. The IRS does not allow deductions for political donations at any level: federal, state or local.
Giving to Charity
Whenever a charity asks for money, they usually make a big deal that any donations will be tax-deductible. And that's true when you give as an individual, but less so when you donate through your business.
Most business structures cannot donate directly to charity to offset business income. Instead, you make the donation yourself as an individual and then you'll receive a deduction for your personal income taxes, but not your business return.
There is one exception. If your business gets something in exchange for the donation, like the charity agrees to promote you in their newsletter or hang your banner at their next event, then your business can deduct the donation as a marketing expense.
Staying Out of IRS Trouble
What Happens If You Claim an Incorrect Deduction?
What happens if you genuinely think something is deductible but it's not? It's not an ideal situation, but the IRS isn't going to drag you away for making an honest mistake on your small business tax write offs.
If you claim a wrong deduction, you'll receive an IRS letter in the mail telling you they rejected a deduction, the reason why, and the result of the rejection: likely you'll owe more taxes and need to pay more. According to The Motley Fool, the IRS will charge interest and a failure-to-pay penalty, 0.5 percent per month you are late on paying the taxes because of the mistake. It'll cost you more than if the numbers were right on your first return.
Working With a Tax Professional
If you're worried about your business tax return, consider hiring a tax professional. With an accountant, you can send them a list of everything you think might be a deduction and they can figure out what should be put on your return. You won't have to make these tough judgment calls on small business tax write offs.
At the same time, if you've overlooked a lucrative deduction, your tax preparer will tell you. When you prepare by yourself, tax preparation software can prevent you from making too many mistakes, but it won't tell you if you missed something.
Roughly 40 percent of small business owners hire an accountant/tax expert to prepare their returns and they say doing so helps them save time, money and stress, according to the QuickBooks Payroll survey. When you consider the costs of missing small business tax write offs or making a mistake on your return, you could see why hiring an accountant can pay for itself.
This guide tackled some of the more confusing tax deductions, but there are more straightforward tax deductions available for small businesses. Whether you're going for those simple savings or planning to leave no stone unturned this tax season, we hope this guide boosts your confidence that you're not leaving any money on the line.