If your business hasn't started prepping for the holidays, it's time to get moving! Offering robust seasonal discounts can be one of the best ways to capitalize on this busy shopping season.
There's a handful of "sale-based" shopping days around the holidays, including Black Friday, Small Business Saturday and Cyber Monday. These are perfect opportunities to maximize revenue from holiday shoppers, but you need to plan carefully and have a wise product pricing strategy.
If you're looking for inspiration for your holiday promotions this year, here are some great ideas to help you strategize.
Diversify Your Discounts
There are many ways to offer discounts. Sure, you can simply slash product pricing on Black Friday or Small Business Saturday. But if you want to get a little more creative, you can also offer volume discounts such as "Buy One Get One Free" or "Buy One Get One Half-Off."
Discounts don't even need to be tied to product pricing at all. Consider offering free gifts with purchases over a certain amount. For example, you could give customers who spend more than $100 a free $10 gift card to use on their next purchase. This less traditional promotion might inspire customers to hit a spending threshold they wouldn't have otherwise.
Create Bundles
Consumers love to get more for their money. The holidays are a perfect time to bundle items in a way that makes customers feel like they're getting a freebie while you're boosting sales — as well as moving the less popular items in your inventory.
For instance, you could offer a free holiday ornament when a customer buys a wreath or include a discounted pair of socks with the purchase of a pair of shoes.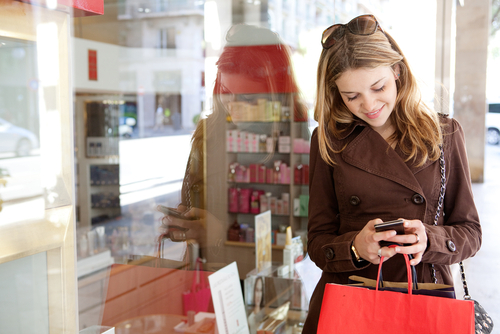 Make Discounts Time-Sensitive
When shoppers know they could miss out on a sale or a popular product, they're more likely to buy. Create a sense of urgency by offering time-limited seasonal discounts. Consider sending an email to your customer list or posting on social media about a steep seasonal discount on a popular item, and give a limited timeframe for the discount to encourage customers to buy sooner.
For example, Sony is offering its popular and hard-to-find PlayStation 5 console to select groups of customers who register with the company. If a customer is "selected to buy a PS5," the invitation is only extended for a limited amount of time.
These selected customers may feel compelled to buy the console quickly because of the unknown time limit and the exclusivity.
Reward Loyal Customers
Your discounts don't have to be the same for everyone. If you have loyal customers, you may want to offer them higher discounts that aren't available to everyone else. When you provide special product pricing for past customers or those on your email list, for example, make sure you let them know they're getting an exclusive offer — similar to Sony and the PS5.
Another approach would be to base loyalty discounts on how much a client or customer has spent at your business throughout the year. Consider offering a 30% discount for those who have spent the most, a 20% discount for those who have spent a good amount and a 10% discount for all other customers.
Maximize the Season
So your business can make the most of the holiday shopping season, take time to plan for discounting. Marking down prices may seem a little scary, but when you do it effectively and in a way that resonates with your customers, you may be able to increase revenue throughout the holiday season.
Need more help with pricing and discounts? Learn more about the five steps to pricing your products effectively.