In a perfect world, obtaining a working capital loan for your small business would be as simple as asking and receiving. However, it's important to remember that lenders don't simply hand out money to just anyone; there are small business loan requirements.
Lenders are taking on risks by making funds available to small business owners. Therefore, they will analyze certain criteria in an attempt to determine if a loan is too risky. At the very least, these criteria will influence the parameters of the loan – amount, term length, interest rates, etc.
By understanding the following small business loan requirements, you can make yourself a more attractive borrowing candidate.
What do traditional lenders require?
What criteria take precedence can differ from lender to lender, but there are some factors all traditional lenders will consider. These include:
Amount
Credit
Cash flow
Collateral
The higher the amount, the more risk a lender is taking on. Meanwhile, a poor credit history could indicate a borrower who may not be able to make repayments, increasing the risk further. Limited cash flow would support this viewpoint, and a lack of collateral to cover a loan default often acts as the death knell for small business owners seeking a loan.
However, the days of depending on traditional financial institutions for small business loans are over. In today's marketplace, borrowers have more options than ever thanks to alternative lenders.
What do alternative lenders require?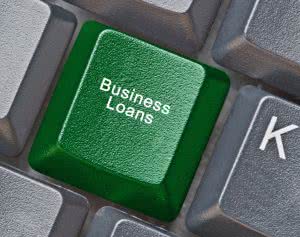 Alternative lenders like National Funding feature business models that differ from traditional banks and credit unions. This makes it possible for them to offer loans to small business owners who may otherwise not qualify.
Along with simple, straightforward applications, variable repayment terms and the ability to obtain cash in as little as 24 hours, the benefits of business financing from an alternative lender are clear.
Tailored business solutions
Regardless of what type of lender you utilize, the most important thing is working with professionals who understand your specific needs as a small business owner.
Minimal paperwork, quick turnaround, flexible repayment options – these are all essential in the small business marketplace. You owe it to yourself and your business to borrow from a lender who recognizes and supports this.