Paperwork — one of the less glamorous aspects of being a small business owner. However, there's a lot of documentation and licenses required to start and maintain a small business.
Filing articles of incorporation, for example, to become an incorporated business adds credibility and legitimacy to your business (in addition to providing protection for your personal assets). So, it's something that many small business owners decide to do.
If you're also considering filing, use this guide to learn what documentation you need and how to file articles of incorporation.
What are Articles of Incorporation?
You're probably wondering what articles of incorporation look like. Although the requirements vary by state, most applications ask for the following information.
Name of business
Your business's name must be unique and end with a corporate identifier, such as "Inc." or "Corp." Most states have an online data site where you can check the availability of a name and reserve it until you file your articles of incorporation.
Designation of registered agent
You must designate a registered agent to receive the legal and financial documents for the corporation. This agent can be one of the business owners, an attorney, an accountant or a third-party company whose business is to act as a registered agent for corporations.
Registered agents must have a physical address in the state of incorporation. The secretary of state will send annual reporting and renewal notices to your registered agent.
Statement of purpose
Don't be too specific here. Use the word "general" so you can change your products and services in the future. Some states will let you declare that your business can engage in any lawful purpose. Other states may require more detailed descriptions of your business's products and services.
Number of authorized shares
The articles will state the number and price of shares and who will receive them.
If your business is a C-Corp for tax purposes, you can authorize an unlimited number of shares. However, you don't have to issue all the shares before you incorporate. You may want to leave some unissued so you can expand and bring on more investors in the future.
If you decide to designate the business as an S-Corp, the IRS restricts the number of shareholders to 100. Although an S-Corp is limited to only one class of shares, it can authorize an unlimited number. You must file IRS Form 2553 stating that you want the IRS to treat your corporation as an S-Corp for tax purposes.
List of incorporators and directors
Provide the names and addresses of the person(s) filing the articles of incorporation. Corporations must have a president, a secretary and a treasurer. This board of directors will be in charge of issuing stock and electing the business's mandatory officers.
Duration of corporation
If you plan for your business to be permanent, state that the duration of the corporation is perpetual.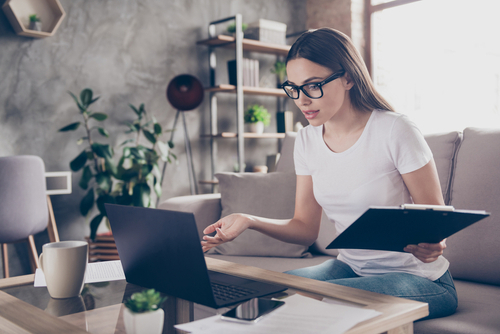 How Do I File Articles of Incorporation?
You have three options for how to file articles of incorporation:
File yourself. Many states allow you to file online. This option is the easiest if your application isn't too complicated.
Go through an online legal help site. This option is a compromise between filing the articles yourself and using a lawyer. A limited amount of online chat help for legal questions is available.
Use your lawyer. While a lawyer may cost a few thousand dollars, the legal advice can be worthwhile if you have issues with incorporating — such as the types of shareholders you have — or if you're doing business in several states.
After the secretary of state accepts your articles of incorporation, you'll receive a certificate of incorporation. You'll need this certificate to open a bank account or apply for a loan.
While this process likely isn't the most fun you'll have as a business owner, it can be one of the most important — and most validating.
Now that you know what articles of incorporation look like, find out how small business loans from National Funding can grow your business. Check out National Funding's small business funding solutions for more details.