Women are starting businesses in greater numbers than ever before, and while it can be empowering to launch and run a company, it can also feel overwhelming. When you own a business, you wear a lot of hats. Some will match your skill sets, while others won't be a perfect fit. Luckily, you don't have to go it alone as there are plenty of resources for women in business.
In honor of International Women's Day on March 8, 2020, we're highlighting organizations that can help women-owned small businesses succeed. From financing to management skills, continuing education, networking, and more, these five organizations offer resources to address a variety of business needs.
1. American Business Women's Association
With chapters across the country, the American Business Women's Association (ABWA) offers leadership, education, and networking resources for women in business. The organization was started in 1949 to break down barriers for women in business during a time when it was socially unacceptable for women to pursue a career.
Today, members can take advantage of online courses, with topics that range from accounting to lean manufacturing. More than 5,000 meetings are hosted each year through regional chapters and conferences, which offer plenty of networking opportunities.
Cost: Annual membership is $115.
2. Center for Women & Enterprise
Celebrating its 25th anniversary, the Center for Women & Enterprise (CWE) is a nonprofit organization that was started to help women learn how to launch and grow a business. Members have access to technical assistance, business certifications, and educational opportunities, covering topics that range from legal considerations to business plans.
CWE holds events at locations in Massachusetts, New Hampshire, Rhode Island, and Vermont, and offers online courses and networking opportunities.
Cost: Current classes, which include self-paced, instructor-led, and live webinar options, start at $75.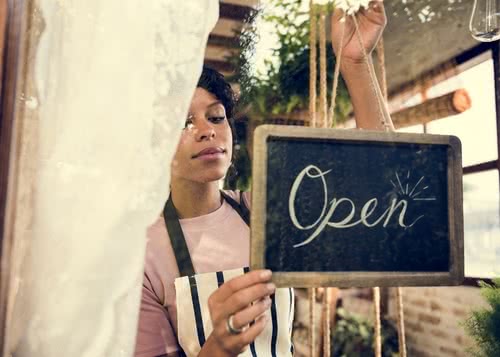 3. National Association of Women Business Owners
As the largest dues-paying organization for women entrepreneurs, the National Association of Women Business Owners (NAWBO) serves as a voice for female business owners. The organization has about 5,000 members and 60 chapters across the country.
Members have the chance to participate in leadership development opportunities. Resources include access to capital, information on government contracts and business certifications for women, and help with public relations.
Cost: To join, members pay a $100 initiation fee plus a tiered monthly fee with different levels.
4. SBA Office of Women's Business Ownership
With thousands of locations across the country, the U.S. Small Business Administration (SBA) established a Women's Business Ownership division in 1979 to help female entrepreneurs by providing them with a variety of resources.
In local offices as well as online, women can take advantage of business training and counseling in finance, management and marketing. The SBA's Office of Women's Business Ownership also provides information and guidance for federal contract opportunities and access to credit and capital.
Cost: Counseling is free to business owners.
5. SCORE
Since 1964, SCORE has matched mentors with mentees to help entrepreneurs launch and grow businesses. While SCORE helps male and female entrepreneurs, it offers a resource section that highlights information and programs available for women business owners.
In addition to providing access to free mentors, SCORE offers live and recorded webinars as well as courses on demand. Topics range from how to use Amazon to grow your business to uncovering marketing trends. SCORE also offers networking opportunities at 300 events held across the country.
Cost: Free.
So whether you're in need of networking opportunities, training webinars when you have some downtime or financing options for women, they're all out there, you just need to know where to look. Taking advantage of these resources will help you take your business to the next level. And if you share what you learn, you'll be helping other women-owned small businesses find success, too.