It may not be as complex as analyzing case law or creating a trial strategy, but the prospect of marketing legal services can still feel intimidating. Figuring out how to market legal services successfully means finding the best format, message and style that will reach your target clientele and convey the right image for your firm.
As an attorney running a small practice and handling a demanding caseload, you may think of marketing as something you barely have time to do, yet you also likely realize that your legal business would be more prosperous if you used effective marketing to keep it growing.
Here are a few issues to keep in mind as you develop your legal services marketing plan.
Setting Your Goals and Budget
The right marketing strategy for you depends on the specific goals you've set for your legal business. Do you want to bring in more of the same types of clients or branch into other areas? Are you thinking of expanding geographically? Would you like to become established as a renowned legal expert? Identifying the results you want to achieve with your marketing legal services will help you pinpoint the most effective methods.
Once you've determined your marketing goals, it's time to put some financial commitment behind them. Only 47% of all U.S. law firms have a marketing budget, according to American Bar Association's 2019 Legal Technology Survey Report. That number drops to 31% for firms with 2-9 lawyers and 17% for solo practitioners.
Treating marketing as an extra, nice-to-have expense instead of baking it into your annual budget is a recipe for disappointment. In an article for the ABA Journal, business advisor Larry Bodine recommends that every law firm should be spending at least 8% of its gross revenue on marketing, or it won't get good results.
Leveraging Social Media
Your legal services marketing plan and budget should certainly include digital marketing platforms like social media. The ABA survey found that the vast majority of law firms (80%) are at least using social media, whether or not it's part of a formal, budgeted marketing plan. LinkedIn and Facebook are the most widely used social media platforms among law firms overall and at small firms. Among solo attorneys, 81% are on LinkedIn and 50% are on Facebook. Of those sharing a practice with fewer than 10 attorneys, 89% are on LinkedIn and 48% are on Facebook.
In addition, the smallest firms are taking the lead in leveraging social media to grow their business, according to the ABA survey. Solo practitioners (35%) and those at firms with 2-9 lawyers (34%) were most likely to report landing new clients through social media.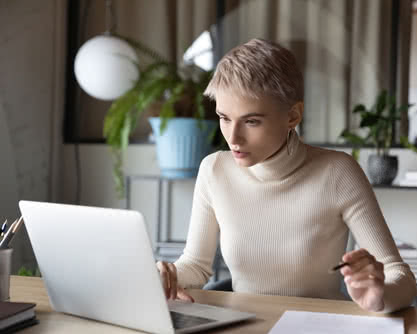 Connecting Through Content
Content marketing can be an effective way to show, rather than just tell, prospective clients that you are knowledgeable and trustworthy about the legal issues that concern them. Blogs, podcasts, videos and the copy on your website all count as content when it comes to marketing legal services.
Your website is likely to draw more interest if it features lawyers' bios, client case studies, a list of the industries you serve and other information that helps answer visitors' questions about the kind of law you practice and whether it fits their needs. Writing a blog is another way to get more eyes on your firm's business website. According to Bodine, law firms with blogs get 97% more links to their websites than those without them.
Another tactic you might try for generating business leads is to offer some gated content (perhaps a free guide to handling a common legal issue) to website viewers who sign up for your email list, as legal marketer Meranda M. Vieyra suggests in her National Law Review article. However, Vieyra stresses the importance of tailoring whatever content you share to the layperson and avoiding legal jargon.
Staying Visible
Boosting name recognition for yourself and your firm is always a top goal when you're trying to grow your practice, so finding creative ways to stay top-of-mind should be part of your legal services marketing plan. One effective approach is to position yourself as an authority on legal matters by booking speaking engagements, writing articles and doing media interviews. Think about both professional and general-audience outlets when considering speaking and writing opportunities, and reconsider any tendency to be media-averse. Being a reliable and frequently quoted source on legal matters will increase your visibility and prompt many potential clients to think of you when they need legal services.
Marketing Technology
Budgeting for some tech tools that can aid you in marketing legal services will make it much easier to market consistently, even when you're swamped with casework. A good customer relationship management platform is probably one worthy investment. Try a program that allows you to send emails and birthday greetings to clients automatically so you can nurture those relationships and create more incentives for referrals.
Another candidate for automation is managing your firm's reviews on sites like Yelp, Facebook and FindLaw, suggests Karin Conroy in her blog post for Attorney at Work. Look for services that will curate your reviews and post the best ones on your firm's website.
In-House vs. Outsourced
One of the biggest decisions involved in determining how to market legal services successfully is figuring out whether to handle the job yourself or to outsource it to a marketing company. Hiring an outside consultant is, of course, an additional expense that you'll want to evaluate in light of your budget constraints. But with the demanding schedule that comes with running a legal practice, you might find that outsourcing yields financial gains in the long run by freeing up more time for you to take on new cases and manage existing clients.
A marketing firm with experience working with law practices can also help you navigate the ethics rules regarding legal advertising and promotion in the state or states where you do business, suggests attorney Barry Zlotowicz in his National Law Review article. For instance, your marketing consultant can make sure you don't run afoul of prohibitions against misleading claims about special legal expertise, unwelcome contacts or other conduct that would be deemed unprofessional.
Whichever route you decide to take and whichever marketing avenues you choose to pursue, a business loan for legal services firms can make hiring a marketer or upgrading your marketing technology more affordable.
Learning how to market legal services successfully is often a team effort involving you, your fellow attorneys at the firm, community and professional organizations and marketing experts. Make sure to capitalize on all of these resources when developing a strategy for marketing legal services.