When it comes to your accountant, ideally you have someone willing to pull out all the stops to lower your taxes. But building this type of dedicated accountant-client relationship doesn't happen by chance.
If you're like most business owners, you might not speak with your accountant until the middle of tax season. This won't get you to star-client level. With a little effort, though, you can keep your tax adviser happy and motivated to do more for your company.
Keep Your Paperwork Organized
If you want to depress your accountant, give them a messy box of receipts a week before your return is due. When your records are disorganized, it will take your accountant longer to prepare your return, so they may charge more and you could miss your filing deadline. You're also making it harder for them to find all your possible tax write-offs.
Spend time during the year organizing your books and expenses so the tax season goes more smoothly. Technology can help. For example, you could track receipts using an app like Expensify, which automatically organizes expenses by category.
Be Honest and Upfront
Your accountant is not there to judge you. If you've made tax mistakes in the past, don't hide them because you're embarrassed. Let's say you didn't properly pay some employees for their overtime because you didn't understand the rules. This is a common problem, as roughly one out of three employers has faced an overtime dispute or prosecution, according to Intuit.
If you don't tell your accountant about the problem and then the IRS or Department of Labor finds out, you'll leave your accountant scrambling to fix things. Not to mention, your business will face more serious trouble and fines.
Instead, let your accountant know so they can handle the problem. They can amend your past returns, catch you up on missed payments, and work through government forgiveness programs to spare your business future headaches.
Explain Your Long-Term Goals
You might know where you'd like to take your business in the next five years, but does your accountant? Rather than only discussing your tax needs for this year, ask for a meeting to discuss your long-term goals as well, whether it's launching a new location, hiring more staff or taking out a loan to buy new equipment.
This way, they can proactively start figuring out the tax needs for your future goals. At the same time, this discussion shows that you understand the importance of accounting for small business owners and that you're looking to develop a long-term accountant-client relationship, rather than a one-time return before you jump to another tax advisor.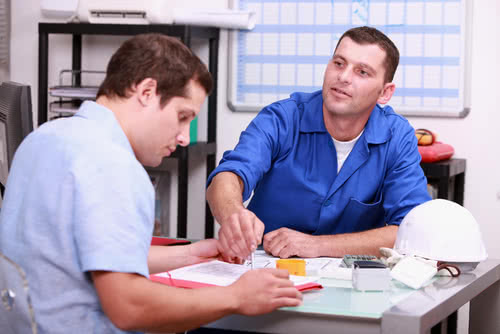 Stay In Touch Outside of Tax Season
The typical accountant is busiest from January through mid-April, peak tax season. This is not a good time for a relaxed, "get to know you" meeting. But if you call up your accountant one morning in July, that's when they might be able to schedule a leisurely coffee just to talk.
They'll appreciate the chance to get to know you as a person, rather than just numbers on a page. The off-season is also a good time to discuss your long-term goals and strategic needs, like going over your financial projections to see how you can free up more cash flow.
Find Opportunities to Help
If you're pleased with your accountant's work, don't keep it a secret. Give them a call and tell them how happy you are, especially given the importance of accounting for small business success. You could also offer them a testimonial to help with their marketing. Even better, if you ever find an opportunity to refer a new client to them, they'll be ecstatic.
Not only will a referral turbocharge your standing in their eyes, chances are they'll return the favor and look for ways to grow your company as well. It never hurts to be on the good side of a professional working with many other local business owners.
By making these small investments in the accountant-client relationship, you'll make sure they go the extra mile for your business.