As the head of a construction company, it's understandable if your marketing plan is quite lean. Your focus is on building houses, not brand awareness. But that means most of your new clients will come by word of mouth, and there's a limit to how many referrals you'll receive each year. Thankfully, marketing for construction companies doesn't have to be complicated or expensive. With the following construction marketing ideas, you can quickly build a presence in your community.
1. Identify Your Company Brand
Effective marketing involves promoting a specific brand and identity. You want to pick your company's best traits and present them in your logo, brochures, website and social media.
What sets your construction company apart from local competitors? Speed? Quality? You only use the best tools and equipment? This is where focusing on a niche service can help, rather than trying to do every type of job. For example, let's say your company is the best in town for fixing roofs on single-family residences. Rather than creating a logo that's just your company name, you could add a picture of a roof on the lettering. It's a simple change that lets people know your specialty. Or if you want to stand out for using the best equipment around, equipment financing can be an affordable way to upgrade.
2. Invest in a Quality Website
A quality website is the foundation of marketing for construction companies. When someone first hears about your company, they'll look you up online. What kind of impression are you leaving?
A professionally designed website featuring photos of your work, client testimonials and your unique branding lets people know that they'll be working with a high-quality firm. On the other hand, if your website looks like you put it together yourself in an afternoon, it won't inspire much confidence in the rest of your services.
According to the National Federation of Independent Business, it costs about $2,500 to $5,000 to design a small business website. A web designer may also be able to create your company logo and branding at the same time. If your marketing budget is limited right now but you want to create a website, you can borrow funds with construction business loans until your marketing starts to pay off.
3. Produce Engaging Online Content
Building a quality website is only the first step toward engaging customers. To produce even more leads, you should regularly publish content on your site and promote it on social media. This content is a way to show off your skills, educate potential clients about your field and strengthen your reputation as an expert. For example, you could:
Take before and after photos of projects
Write articles about your field, such as what types of home repair projects require a professional
Create videos teaching home repair skills
Produce a case study showing the cost-benefit analysis of using your services versus a competitor
By regularly creating this content, you'll engage customers and leads. You'll also reach new people as your viewers share content and you improve your ranking on Google.
4. Market While You Work
When you're working on a job, you're running a live advertisement for your business. If people see that you're using the best equipment, completing projects effectively and displaying a memorable logo on your van and uniforms, they'll want to learn more.
Once you've finished a project, consider posting flyers in the neighborhood. If one house in a neighborhood needs work done, there's a good chance neighboring houses may need work as well.
If you think your tools could use an upgrade to make a better impression, heavy equipment leasing is an option. You can upgrade your equipment at a more affordable rate than buying it outright; it's both a business and a marketing investment.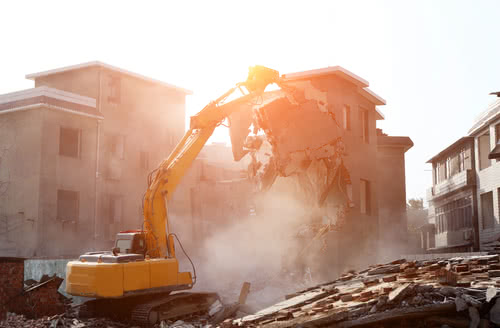 5. Sponsor Local Events
Donating money is a great way to build goodwill and a following in your community. You could sponsor a youth sports team, give to a charitable event or offer your services at a discount for local nonprofits. This way, people will get to know the person behind your company and your values; you aren't just another salesperson.
6. Team Up With Other Businesses
What businesses do you work with that aren't competitors? These could be suppliers or construction firms that handle complimentary services. By combining your marketing efforts, you could both reach a wider audience.
You could cross-promote each other through links on your social media and web content. This will get you both in front of new audiences and improve your search engine ranking.
You could also offer each other financial incentives for referrals. Or you could create packages where the two of you work on projects together for a reduced fee — a win for customers as well.
7. Ask for Customer Referrals
If you feel nervous asking for referrals, keep this in mind: A marketing survey from Texas Tech found that 83% of happy customers are open to referring services and products to others. But in reality, only 29% make a referral because businesses don't ask for one.
Don't miss out on these leads. After every successful project, ask the client whether they would recommend you to anyone they know. You could consider giving a reward for a lead that turns into more work, like cash or a discount on a future project.
And if a client isn't comfortable giving you a referral, perhaps they could leave a positive review on Google or Yelp, or give you a testimonial for your website.
8. Stay in Touch With Former Clients and Leads
As you focus on these construction marketing ideas to attract new customers, don't forget about your former clients. If they were happy with your previous job, they'll likely hire you again. Schedule regular follow-ups via mail or phone based on how often someone could use your service, whether that's annually or quarterly.
You should also follow up with leads who didn't hire you, perhaps because they wanted to think about it or do more research. Check back again after a few weeks or months. They've already learned about the value of your construction business, so they're closer to using your services than someone you haven't met yet.
Leveraging Marketing for Construction Companies
You don't need to use all of these construction marketing ideas for an effective plan. Pick the ones you like best and make them a part of your weekly routine. Soon you'll build a steady pipeline of leads and will grow more quickly than through word of mouth alone.
Your next dilemma will be figuring out how to handle all of those new projects. If you gain more business than you expected, you can use construction equipment financing and loans to expand your operations.
It's a great problem to have and one you'll have soon enough after you invest in marketing for construction companies.