In industries like construction, the risk of injury on the job is very real. According to the U.S. Bureau of Labor Statistics, workers in construction and related industries missed work due to injuries and illnesses significantly more often than those in other industries.
A construction safety program is crucial for protecting your business's most valuable asset — your employees. In many smaller companies, employees are like part of the family, and keeping them happy and safe is vital to the success of your business.
Business Costs of Accidents and Injuries
Job-related injuries don't just affect a worker's well-being; they can also impact a company's bottom line. When injured employees have to miss work or are unable to perform their normal jobs, business owners may need to hire temporary employees or pay other team members over time. Meeting project deadlines may become more challenging as well, which can shrink profits.
Business owners may also be responsible for injury-related medical expenses, rehabilitation costs and workers' compensation payments. Job-related injuries can be quite costly for small businesses. The Center for Construction Research and Training reported that construction employers spent 3.6 percent of their total costs on workers' compensation. That's 71 percent higher than what all goods-producing industries combined spend on workers' comp, and more than double the average across all industries.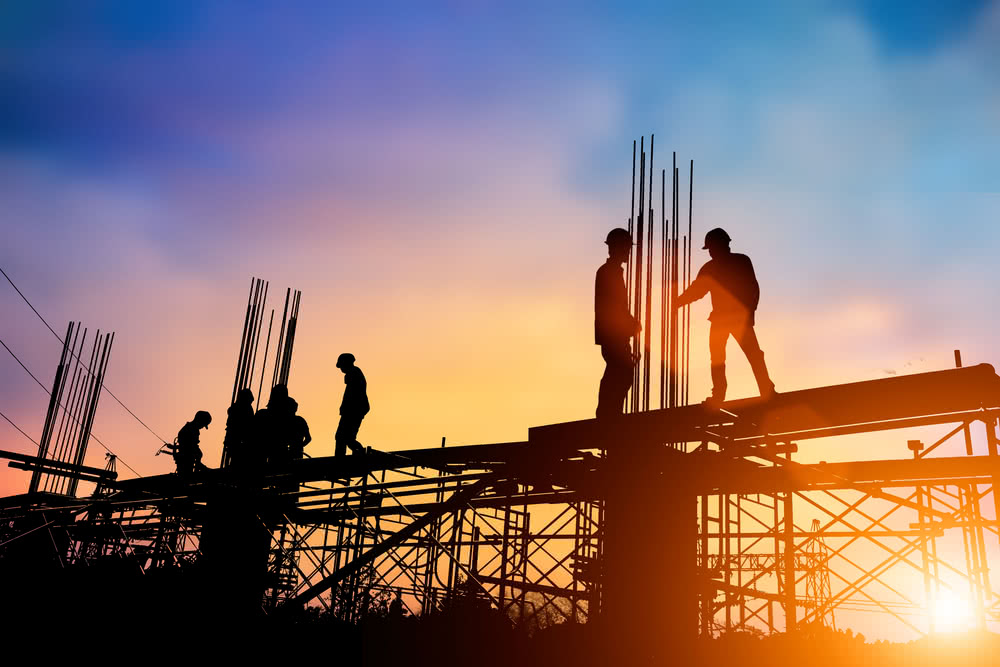 How to Ensure Worker Safety
Fortunately, a business owner can do more than cross their fingers for safety. They can invest in a construction safety program to retain good workers and ensure they are properly trained.
If you're not sure how to develop a construction safety program, start with the regulations required by the Occupational Safety and Health Administration (OSHA). These regulations include instructions for using cranes and other equipment, working in confined spaces and preventing falls from high places.
While all construction companies are required to follow OSHA regulations, it's important to develop a construction safety program that is truly intended to prevent job-related injuries, not just satisfy OSHA requirements.
Consider these steps to implement a worker safety program without much expense:
1. Assess your risks. Business leaders should sit down and discuss all the areas for potential injury on your job sites. You should repeat this step each time you start a new project or type of project, as the risks will change in different locations.
2. Develop hazard controls. Once you've identified the hazards facing your workers, develop a plan for minimizing exposure. That may mean adopting work practice controls to make the hazard less likely or relying on personal protective equipment to minimize risk to the hazard. In most cases, you can refer to instructions from OSHA to develop these procedures or rules, but if needed, you can always hire an outside safety consultant.
3. Train workers. When procedures are in place, they will only be effective if your employees follow them. You can conduct your own training on site, or send workers to OSHA training programs.
4. Check progress. Rather than setting up the program and forgetting it, you should continually monitor safety to make sure workers are following proper procedures to avoid risk and injury.
The potential costs of job-related injuries far outweigh the minimal costs of implementing a construction safety program. Take these steps to ensure that your workers are safe and able to continue performing well for your company and their own families.