When you started your business, you probably downloaded an accounting software program to the computer in your office. Ever since, all the accounting data for your business has likely been stored in that program, on that hard drive, in that computer in your office. And this method has probably worked for you — but it has its limitations.
Cloud-based accounting software represents the new frontier. It's far more affordable and flexible in meeting the needs of today's small business owners.
What Is Cloud-Based Software?
With cloud-based software, your data is stored in the cloud rather than on a specific physical device or hard drive. That means your accounting data is no longer stuck in your office — it's wherever you are.
One example of cloud-based software you've probably heard of is Dropbox. You can access any document or image you store in your Dropbox folders on any device with an internet connection (as long as you verify your identity). Cloud-based accounting software is similar.
Many cloud-based accounting software programs are on the market, and each one has its advantages and disadvantages. So how do you choose the right program for your business?
What to Consider When Selecting Cloud-Based Accounting Software
Customization
Cloud-based software is typically billed on a monthly basis. Most vendors have several plans, starting with a basic plan at the lowest cost (and the fewest features). Look at each plan's features to find the one that best fits your needs.
It's likely that no one plan will meet all your requirements, so you may have to purchase add-ons. That's another great feature of cloud-based software — it's flexible and customizable. You can start with the basic plan and add the accounting modules you need for your particular business. For example:
A general contractor might need the ability to track time and materials for each project separately.
A retailer might need to keep up with sales of each item, inventory levels, and payroll.
A plumbing contractor might need the ability to quickly issue invoices complete with labor costs and materials.
While reviewing options, make a list of the features you know you need from your accounting system and which vendor offers them at a monthly rate you can manage. Make note if any options require add-ons or an additional cost.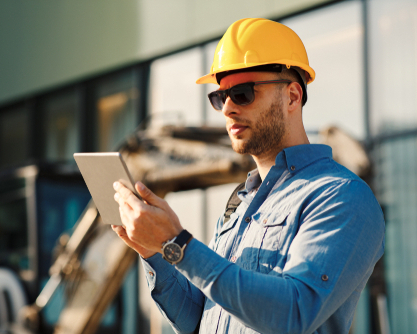 User Access
Cloud-based accounting software offers "seats" or individual log-in accounts that allow other users access to your data. Although some vendors will allow unlimited users, others will charge for each seat.
How many people should you grant access to this important data? Consider the individuals on staff who might need access, like your bookkeeper, office manager, any department heads and your external accountant (if you have one).
Program Integration
Do you have other programs, such as customer relationship management apps or e-commerce sales reports, that might need to be integrated into your accounting system? Some accounting programs can perform some reporting, such as reports by department, subsidiary or location.
But if you need more detailed reports, such as the status of accounts receivable or a schedule of accounts payable, or if you already have other accounting modules, make sure these can be integrated with your new cloud-based software program.
Benefits of Cloud-Based Software
What is cloud-based software going to do for your business? Well, according to IBM, a whole lot:
Increased security of your data
Reduced tech and IT costs
Guaranteed access to the latest in accounting software
Streamlined workflow and collaboration
Most importantly, if your business is growing, you need software that's scalable, flexible and ready for your business of tomorrow. The old computer in your back office isn't nearly as nimble as the abundance of cloud-based accounting software on the market today.
So, spend some time finding a program that meets your needs and stays within your budget. Your future self will thank you.
Need funds to grow your business? Check out National Funding's funding solutions or fill out the contact form to contact a representative.