Sometimes it can feel like offering a discount is the best way to secure new customers. Especially when there are so many online sites like Groupon and Living Social pushing these kinds of deals. If you don't offer a discount, won't your competitors swoop in? While discounts can make sense at times, there are also strategies for how to promote your business without losing money that are worth considering first.
The Pitfalls of Price Discounts
Price is often a top motivation for many customers, so offering a discount can potentially help you land more sales. But there are some significant downsides. First, cutting your prices can reduce your profit, so for the same amount of work, you aren't earning the same amount of money.
Another potential problem is that when you give first-time customers a significant price cut, they may perceive the value of your products and services based on the discount. This means they may only show up during your sales, and then move on as soon as you try selling at a more profitable rate.
These short-term sales could also hurt your reputation with other clients by creating the image of a cheap, low-cost operation rather than a premium business. It's a good practice to be cautious about overusing discounts. (Need funds to take your company to this next level? See whether small business loans could be the answer.)
Better Options for Deals
Instead of slashing your prices across the board, here are some other ways for how to promote your business and boost your bottom line:
Bundle products and services – Consider offering a product/service bundle where customers get a better deal by making a larger purchase. This way, you use your discounts to create larger sales.
Fast enrollment discount – If customers take a long time to think about a proposal or estimate, that's more time for them to change their mind or find a competing offer. You may want to offer a price discount if they sign up within a specified amount of time, such as within a week of your proposal.
Gift for new clients – This still counts as a freebie without lowering the value of your product/service in their eyes.
Free consultation – If you typically charge for your time, you could give a free initial consultation to new customers. It's a chance to get in front of them, demonstrate your value, and lock down a deal. Worst case, all you've given away is a little of your time rather than wasting money through a steep price cut.
Loyalty rewards – Rather than giving a deal to first-time customers, why not give it to your loyal ones? For example, for every five purchases, they get a discount. That way you reward your best customers instead of roving bargain hunters.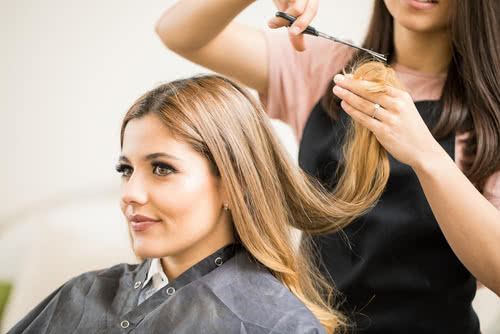 Small Business Promotion to Create Value
Besides deals, there are a few other small business promotion ideas that can help grow your business. You could ask some of your satisfied customers to give you testimonials and leave online reviews, as this is another top factor for new customers. This way, you attract clients through your reputation rather than through a race to the bottom on price.
You could also promote your business knowledge by posting helpful content on your website, sharing videos and info on your social media, sending out tips to your email list, and guest blogging with other local business owners. For example, a salon could put together tutorials covering styling tips. Viewers get some expert information for free while your business shows off its skills.
Finally, consider asking your best and happiest clients for referrals can be an excellent source of leads. You may want to invest in paying out referral bonuses as another alternative to price discounts.
Ultimately, there's no replacement for delivering a quality product and service. If you continue delivering great work and building your reputation, you can grow to the point where you'll want to think about raising prices, instead of lowering them.