Hispanic-owned businesses contribute significantly to their local communities and the larger economy. There are millions of these productive businesses sprinkled across America. In fact, the Hispanic U.S. Chamber of Commerce represents more than 4.7 million Hispanic small business owners.
However, research shows that this group of entrepreneurs isn't always as respected or supported in the same way their non-Hispanic peers are. But they lean on each other to get through and achieve success.
Take Roberto Rodriguez as an example; he operates a handyman business in Massachusetts and New Hampshire. He reflects: "Other Hispanic business owners and their success greatly drove me to start my own business, and their early help made things easier for me. Now, I look for ways to give back and inspire the next generation."
Hispanic Heritage Month 2021 — from September 15 – October 15 — is the perfect time to do just that. So, whether you're a Hispanic entrepreneur looking to lift up others in your community or a non-Hispanic business owner looking to support your Hispanic colleagues, here are a few resources that can help Hispanic-owned businesses thrive.
Dedicated Funding Opportunities
Research has found that Hispanic business owners receive less funding than those from other ethnicities. Further, about 5 in 10 Hispanic entrepreneurs who needed additional financing did not even apply for business loans because they thought it would not be approved by a lender.
With these realities in mind, it's important to learn and let others know about business- and government-funding initiatives that prioritize Hispanic-owned businesses — of which there are many.
Here are just a few: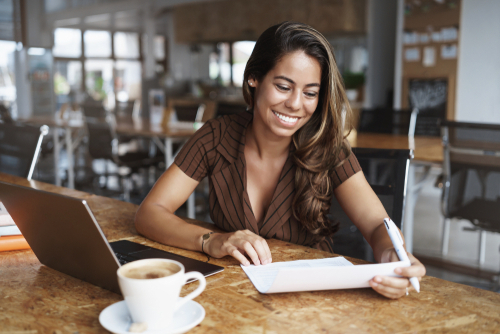 Mentorship Programs
Sometimes, the support new small business owners need to grow isn't monetary — it's access to knowledge. Rodriguez notes that a dedicated Hispanic-owned business grant was instrumental to his business growth early on. However, he mentions another, less-obvious area of need.
"I needed help with my accounting systems," says Rodriguez. So, he sought help and was paired up with a mentor through a small business program (who he later hired as his business grew). "Accessing business services can help you close information gaps."
SCORE for Hispanic Entrepreneurs can help you connect with mentors and critical resources other than funding.
Small Business Groups and Networks
Rodriguez's business relies primarily on word-of-mouth advertising and promotion. "When other small businesses recommend your work, it helps attract new customers and says you're trusted," says Rodriguez.
There are a variety of business groups dedicated to promoting and celebrating the success of Hispanic-owned businesses. Some options that offer a variety of programs include:
"Take the time to meet other business owners," suggests Rodriguez. "Not only can they become major advocates of your business, but you learn from them, discuss the difficult times you've both faced and get smart ideas for overcoming challenges."
Celebrating Together
If you're a non-Hispanic business owner, consider how you might support your Hispanic peers during Hispanic Heritage Month 2021. Could you source inventory or services from a Hispanic-owned business? Could you share a business's work with your customer base as part of your social media or newsletter marketing campaigns? Or might there be some other way to show your support?
Regardless of how you get involved, now is a great time to celebrate the tremendous contributions of Hispanic business owners and applaud their resiliency.
Visit National Funding to take advantage of dedicated partnerships, business services and small business loans designed to help make resources accessible to all.