When you first opened your restaurant, it was easy to create a buzz. Everyone loves to try the latest dining spot on the block. After the newness wears off, however, it takes creativity to keep the crowds flocking to your door. The latest equipment, as well as out-of-the-box offerings that you acquire by leasing restaurant equipment, can be just what you need.
Think about the items you didn't put on your "must have" list when you first opened. Now may be the time to work a few of those items into the fold. Restaurant equipment loans can help you finance these new bells and whistles, but if you opt to lease restaurant equipment, you can test-drive a new concept without the commitment of buying expensive equipment. Here are three areas of your business where you can use restaurant equipment leasing to entice diners who crave something fresh and new.
Your Menu
Take a look at your menu and decide if there is an item that could complement what you currently serve. Maybe you're a bakery that serves regular coffee. Adding fancy espresso machines can turn your location into more of a hangout with a coffee shop vibe — and that could expand your clientele.
You can also look at the latest trends in food prep. Sous vide machines, for example, will make your temperature-perfect steaks the talk of the town. Your chef and cook staff will also appreciate that the machine can help reduce the amount of food sent back for being over- or under-cooked.
If you're a pizza joint, what about adding a wood-fired oven as the centerpiece of your restaurant? This could give you a unique edge compared to other local Italian eateries.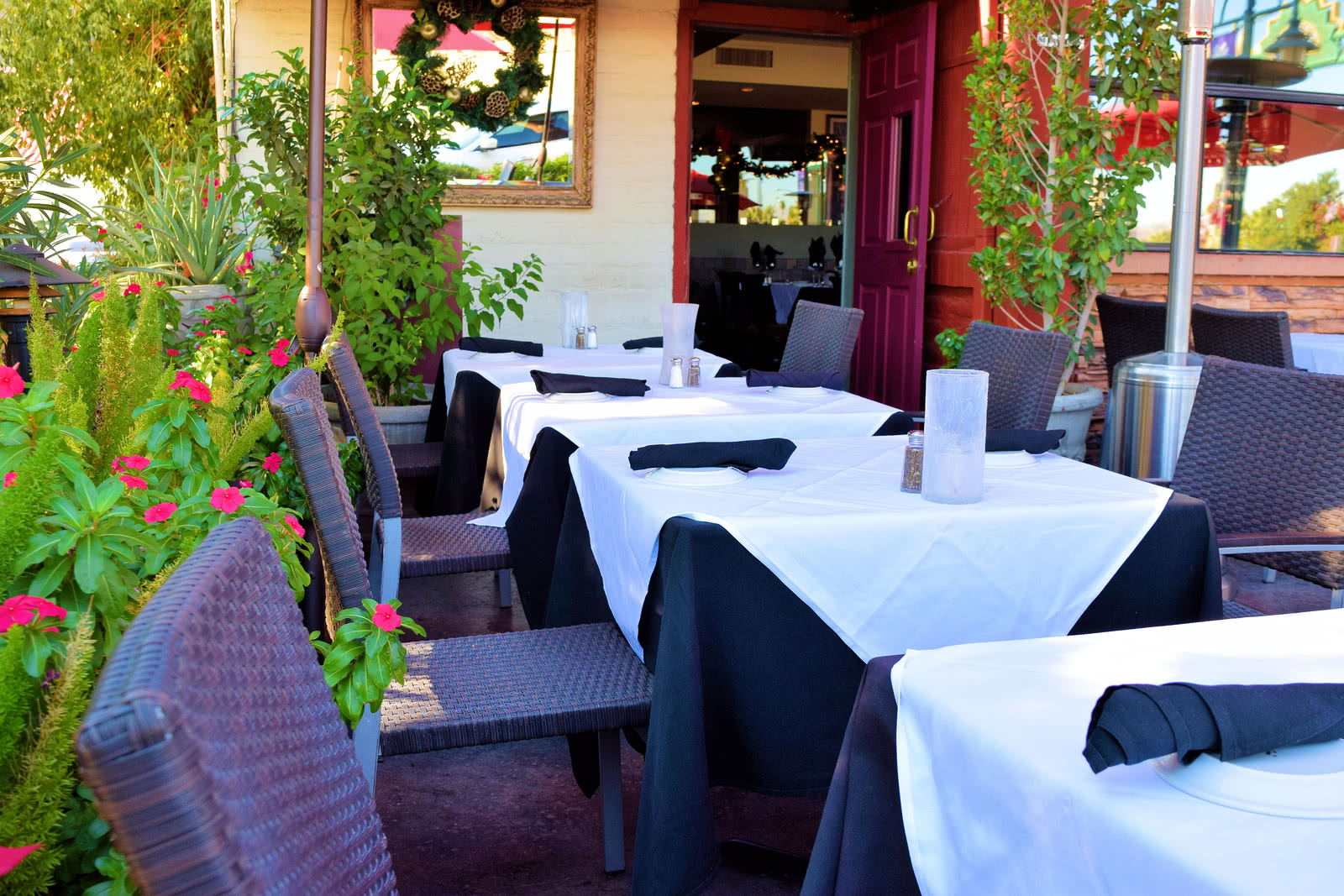 Your Seating
If your restaurant is lucky enough to include an outdoor area, take advantage of the square footage. Portable heaters allow you to use the space year-round. Imagine serving hot cocoa and s'mores in the dead of winter! You can find beautiful stainless steel models that will blend with your décor and add ambiance. Plus they're super easy, using propane and starting at the touch of a button.
Or consider replacing some or all of your outdoor seating with gas-powered fire pit tables and bars that encourage diners to gather and linger. They'll order more as the evening progresses.
Your Customer Service
Technology is helping customers order and pay faster. If you have a fast-casual restaurant, install kiosks where customers can order their food, or offer an app that allows diners to order from their table. POS systems offer digital loyalty programs that are perfect for smaller cafes. Customers can do away with the stamp card (they'll thank you!), and you can easily track their spending and preferences to create personalized offers later.
Finally, interactive tablet menus provide customers with loads of information, helping them decide on their order. While wait staff will take entrée orders, some tablets allow customers to order appetizers, drinks, and desserts from the table. If you've ever had to hunt down your waiter to get another round on a busy Friday night, you'll understand how profitable that could be.
You can keep your location fresh and new when you lease restaurant equipment. And if some of these pieces of equipment start to really pay off, restaurant business loans can help you to purchase the item. While not all of these items may apply to your restaurant, they should get your creative juices flowing and inspire you to brainstorm new ways to set yourself apart. Innovation should be a part of every restaurant's menu — it's how you get customers talking and wait times growing.