Many businesses benefit from taking out a loan, but borrowing money isn't always a one-size-fits-all solution. Like everything, small business loans come with pros and cons, and you should consider both sides before making a decision.
To help you make an informed choice, we've covered the potential obstacles to getting a business loan, along with some silver linings.
You Have to Apply, and There's No Guarantee You'll Qualify
When you apply for a business loan, the lender is going to review your business and financial situation to make sure you can pay the money back. The actual process depends on the lender.
Traditional lenders typically have more thorough loan applications that can take weeks or even months. During this time, they'll want to see your business plan, tax returns, credit score and proof of income. If you don't have these documents ready, you'll need to spend time putting them together.
Other lenders may have simpler standards. For example, an online lender might just need to confirm you've made a minimum amount of sales, like $100,000 in the past year, to accept your application.
The key point is there will be some sort of application and there's no guarantee you'll qualify after spending the time applying. If you're worried about getting denied, or if you've been rejected from a loan before, these actions can increase your chances of qualifying in the future.
There's a Cost to Borrowing
As you can imagine, a lender isn't giving you money without a cost. They'll be charging interest to earn a return and to make up for the risk that the occasional borrower won't pay the money back. Some traditional lenders also charge fees on top of business loan interest rates. For example, they may charge an upfront origination fee to start the loan.
You need to make sure that the gains from having extra money outweigh the costs of borrowing. Will the increase in future revenues and other business benefits make up for what you'll pay in lending costs? If yes, borrowing could be a smart move. If not, you should reconsider getting a business loan at a later time.
As you make this calculation, keep in mind that what you pay in interest and fees will be tax deductible. While the tax savings won't make up all your borrowing costs, they'll put a dent in the business loan interest rates.
You Need to Make Regular Loan Payments, Even When Money's Tight
When you set up your business loan, the lender will create a schedule for payments to pay everything back. Your business will need to make these loan payments monthly or daily, depending on your repayment plan. If you miss a loan payment, the lender could charge a penalty, your credit score could drop and the lender could eventually take you to court.
A quality lender should go over your payment schedule and create something that you can reasonably meet, based on your expected revenues. It's in both your interests to create an appropriate loan repayment schedule.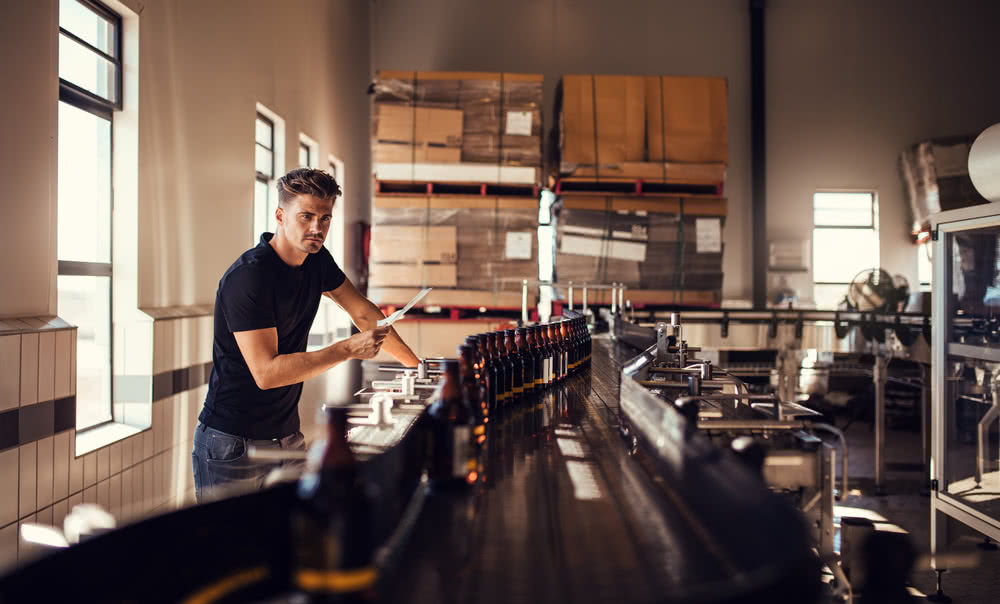 Your Lender Might Ask for Collateral
Lenders worry about getting paid back. To secure the loan, they might ask for collateral. This is a valuable asset, like equipment or real estate, that backs up the loan. If your business doesn't repay the lender, they could eventually seize the asset or force you to sell it to pay off the loan.
In this case, not only are you facing the other negative consequences of missing loan payments, but you could also lose a valuable asset.
On the other hand, if you secure a loan with collateral, you increase your chances of qualifying and the lender may charge a lower interest rate. You need to decide if the savings are worth the potential risk.
Alternatively, you can avoid this risk altogether by seeking a lender that does not require collateral.
There May Be a Penalty for Paying the Loan Back Early
When a lender sets up a business loan, the interest payments are their income. If you pay back the loan early, you'll pay less interest which means the lender's income takes a hit. That's why some lenders charge an early payment penalty.
Not all lenders charge prepayment penalties. They are more common with traditional lenders but less so with online lenders. If you want the flexibility to pay off your loan early, look for a lender without this fee.
We didn't create this list to scare you from getting a business loan. Remember, there can also be serious costs to not borrowing, like missing an opportunity to expand or losing key employees because you didn't have money for payroll. Plus, most business owners will come across a financing crossroads at some point along the way. Getting informed about your options early in the game will prepare you for making the right decision when you need financing most. Just make sure to also consider the potential obstacles of borrowing before making your decision, so you can be ready to tackle them head-on.