Is Presidents Day a paid holiday for your employees? It depends on your small business industry. Most banks and financial institutions close for Presidents Day, which falls on the third Monday in February. Retail stores, salons, restaurants and other local businesses usually remain open, with employees expected to work.
Why Small Businesses Remain Open
Presidents Day can be a very busy day for small businesses. Because so many workplaces close for the day, many people are free to go shopping, dine out and visit small businesses such as salons, auto repair shops and entertainment venues. As a result, most small businesses don't give their employees the day off because they're needed to manage the potential holiday rush.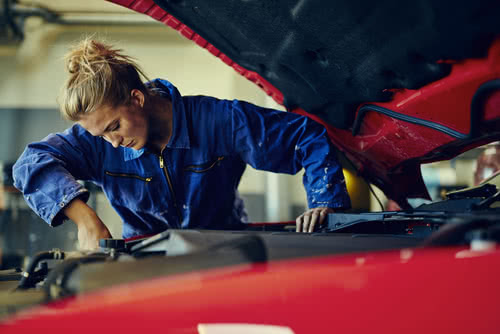 What's Closed on Presidents Day?
Although Presidents Day isn't usually included in the list of small business employee holidays, a number of workers in other industries take the day as a paid holiday. According to TIME, the workplaces that are always closed on Presidents Day include:
Banks
Post offices
Government offices
The stock market and related financial firms
Public schools and universities
In other types of workplaces, the leadership team makes the decision about whether to remain open or take a day off. If a business doesn't necessarily benefit from increased foot traffic — like small factories and construction companies — they may choose to join others who are taking the holiday off.
So is Presidents Day a paid holiday for small businesses? It comes down to your business goals. Staying open could just make good business sense, offering the perfect opportunity to host a special event or offer a discount, driving more sales. But if you're staying open because you feel like you can't afford to lose a day of sales for cash flow's sake, a working capital loan may give you some breathing room.