It's time to get ready for Prime Day. On July 15th, 2019, Amazon will run a series of Black Friday-like deals for Amazon Prime members. If you run an e-commerce business, this annual event can be a great way to boost sales, move inventory and connect with new customers. TechCrunch reported that small and midsized businesses made more than $1 billion in sales on Prime Day last year. These quick tips can help you know how to sell on Prime Day for maximum profits.
1. Plan Your Inventory in Advance
Retail optimizes for busy periods. You've probably planned how to manage your inventory for holidays, back-to-school months and other major shopping events. Get ready for Prime Day in a similar way, by stocking up ahead of time. July can often be a slower sales period, so don't be caught unaware if your business gets slammed with orders. Evaluate your typical lead time for replacing inventory, and then finalize those orders at least two weeks ahead of your normal schedule. Being proactive helps eliminate the risk of delays or running out of stock during this big event.
2. Pay Attention to Advertising
Create an advertising and marketing plan to help you reach your Prime Day goals. When shoppers are browsing for items, make sure your brand and products are what they see first. For example, general approaches to advertising — sponsored search ads, banner advertising and social media promotions — can pay off significantly. It can also be useful to leverage your own marketing channels to alert existing customers to deals. Post discounts on your social media accounts, send out an email newsletter or write a blog post on your website that reminds customers to check out your Prime Day deals.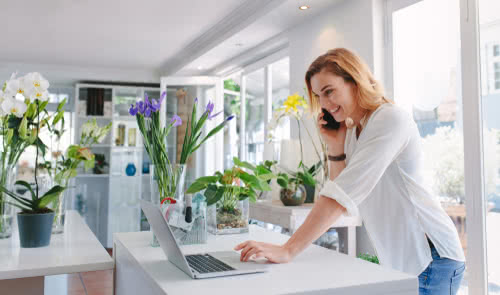 3. Optimize Your Listings
Help your listings stand out among a sea of ads. An optimized listing increases the chances that your product will be found — and that customers will convert to a sale once they click on it. Start with your images. Do your product listings include high-resolution, appealing photos? If not, now's a great time to make that update. Ensure your listings are well-written and accurately describe the product; highlight key features and other information your customers would want to know. Lastly, evaluate your keyword strategy for each listing. If needed, strengthen your keywords and work them into your listings naturally.
4. Run the Numbers
An influx of sales can impact your bottom line, but it's important to understand the economics. Begin by assessing the fees you'll have to pay for setting up a Lightning Deal, or flash sale. Last year, Amazon charged businesses $750 per Lightning Deal, according to CNBC. You'll also need to determine which discounts will attract customers while still keeping your margins and profits intact. Typically, discounts range from 20%–50%. One way to test your discounts, beyond scenario planning and financial modeling, is running a Lightning Deal ahead of time to collect data. This method can offer insights into both pricing strategies and inventory needs to help you maximize your Prime Day ROI.
5. Develop a Follow-Up Plan
Amazon has specific rules about how sellers can follow up with the people who buy from them. You can't market or advertise. However, you can check in about their orders, make sure they don't have any questions, and ask them to share a product review. The influx of customers can help you build your ratings and reviews on the site, and a positive customer experience could bring them back to your brand when they're buying more. Design these messages well before Prime Day, and create a schedule to follow up in a timely fashion.
If you're looking to grow your retail business this summer, Amazon's Prime Day can be a great choice. When you learn how to sell on Prime Day ahead of time, you stand a better chance of making money, connecting with customers and reaping long-term benefits for your participation. Spend time understanding the pricing, inventory and marketing strategies that will help set you up for success, and turn this Prime Day into a profitable sales opportunity.