If your company has received a large order but you don't have enough funds to purchase the materials, you might consider purchase order financing. When a business owner uses this method of financing, a lender provides the funds needed to complete the order.
Or, if you're waiting to receive payment from clients, you could take advantage of invoice factoring to improve your cash flow. An invoice factor will advance funds against your outstanding receivables immediately without you having to wait for your customers to pay.
Here's how each financing method works.
What Is Purchase Order Financing?
With PO financing, the lender uses a business's confirmed purchase order as a basis for providing financing. The lender's credit decision is based on the financial strength of your customer, not your business.
After approval, the lender will advance the needed funds directly to your suppliers. When the order is complete, your buyer pays the lender directly, and the lender subtracts their fees and sends the balance to you.
Pros
Lets small businesses accept large orders
Suppliers don't need to worry about getting paid
Good financing solution if you have less-than-perfect credit
Easier to get approved than traditional loans
No monthly payments
Cons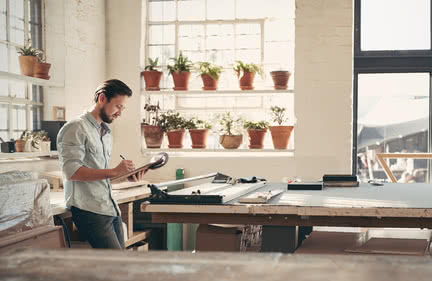 What Is Invoice Factoring?
If you have a large amount of funds tied up in receivables, invoice factoring can get you your funds more quickly, according to Entrepreneur. An invoice factor will analyze the money you're owed and advance up to 100% to you immediately as a lump sum.
The amount advanced is based on the creditworthiness of the buyer, not the seller. Your customers will then pay the factoring company directly on or before the invoice due dates.
Pros
You receive funds quickly
Based on customer's credit, not yours
Can receive up to 100% of invoice amount
Cons
Can be expensive
Collection not guaranteed
Factor may not approve your customers with bad credit
For additional funding options, you may also consider a small business loan from a traditional or alternative lender.