For many businesses, the fourth quarter is typically the best quarter, thanks to the holiday shopping rush bringing in waves of customers. As a result, small business owners are often in need of a few extra hands to keep up with the increased demand. Hiring seasonal employees can be a good way to keep your business moving without having to take on more employees permanently.
One industry that's known for relying on seasonal help during the holidays is retail. The transportation industry also experiences seasonal spurts of activity. From moving the supply chain along to delivering orders, companies that provide this type of service find themselves in need of additional staffing. Restaurants can also become busier during the fourth quarter as customers dine out more for family gatherings.
To seamlessly shift into the holiday season, you might want to bring some seasonal staff onboard. If you're not sure where to start, consider these six seasonal staffing solutions for making the process run smoothly.
1. Identify Your Needs
Start by determining the specific areas of your operations that are most strained during your busy season. For example, retailers may need extra help shipping online orders or staff who can process returns in early January. Restaurants may need more delivery workers or employees to handle catering orders.
Once you identify where your current employees need help, you can start your candidate search.
2. Write Clear Job Descriptions
Next, write up job descriptions that thoroughly explain each job's expectations and duties, and be sure to outline the qualifications for your ideal employee. What are the minimum requirements and traits someone will need to be successful in the role?
Most importantly, be clear in the job description that the job is temporary/seasonal so you don't spend time interviewing candidates who are looking for long-term work. And don't forget to highlight benefits that might be enticing, such as employee discounts.
3. Know Where to Search
Once you know the type of employee you need, consider where you might find them. A great source is often your current employees, who may know others looking for temporary positions. You can also reach out to former employees — you never know if someone might want to come back to your business for a short-term gig.
Take advantage of sites like Indeed or Monster, where you can post your openings. Also, share the job opening on your social media pages to reach followers and fans who are already familiar with your business.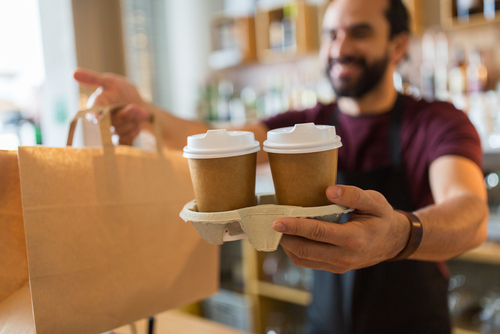 4. Screen for the Right Attitude
Seasonal workers are coming into your business during your busiest time, so they should be fast learners who aren't afraid to ask questions. As with any employee — long-term or short — you also want someone who is motivated, dependable and friendly.
When you interview candidates, ask them behavior-based questions such as "What do you love most about working with customers?" You can teach skills, but you can't teach a good attitude.
5. Create a Strong Training Program
Training is an important part of the onboarding process, and a common mistake some owners make is throwing someone into a role completely unprepared. Make sure you create a robust training program to help new employees get up to speed quickly. One idea is to have a new employee shadow an existing staff member until they feel confident with the role and its responsibilities.
Remember, even when an employee is seasonal, they're still representing your company, so you want their performance to be up to your usual standards.
6. Build a Talent Pool
When the rush is over and it's back to business-as-usual, ask temporary workers who did a great job for you this year if they'd like to come back for another season. Doing so will give your future self a hand with planning seasonal staffing solutions next year — now, you have a talent pool to draw from down the road.
Also, as you watch your seasonal workers in action, you might find someone who is a great fit for your company over the long term. That could be a win-win if they enjoy working with you and want to stay on. Today's seasonal workers could become tomorrow's permanent hires, contributing to your business far beyond the holiday season.
If you need funds for hiring seasonal employees, check out National Funding's small business loans for retailers. Complete the contact form on the site, and a representative will contact you.