When managing the day-to-day operations of your business, it's easy for marketing to fall by the wayside. After all, when you have bills to pay and customers to serve, marketing might not be at the top of your to-do list. Yet, you need to market your business to attract new customers, and fortunately, there are some cost-effective ways to do so. SEO, or search engine optimization, can make it easier for customers to find your website, learn about your business, or place orders online. Affordable SEO for small businesses can help you achieve your goals, even when you're busy running your company.
What Is SEO and Why Does It Matter?
SEO helps your website stand out in search engine results. For example, when a customer visits Google to search for landscapers in their hometown, a business with strong SEO will pop up first. Following a few local SEO tips can help ensure users in your area learn about your business. SEO is also a smart investment from a financial standpoint. Not only will you be able to attract more customers leading to more revenue, but many SEO strategies are free or inexpensive.
Here are five local SEO tips that you can start using today.
1. Update Titles and Metadata
Optimize your page titles, website title, and metadata for critical keywords. Keywords are words or phrases that people commonly use when searching for information on a specific topic online. And when your business uses keywords well, it's more likely to appear higher in search results.
It's easy to update these sections if your website is on WordPress or a similar platform. If you're unsure how to do it, an expert can help you. Focus on optimizing for three key areas:
Your business name
Keywords related to what you do, such as landscaping or retail
Local keywords including your town, state, zip code and area code
If people find your business by organically searching for services in your area, you'll be able to reduce the money you need to spend on paid advertising.
2. Sign Up for Google My Business
Google is the most popular search engine, and Google My Business makes it easier to get found. With this tool, you'll sign up and claim your business profile. After verifying your account, it's easy to update information about your business. Google My Business lets you add your location so you're searchable on Google Maps, your latest contact information, and even promotions and photographs. There's also a feature that lets you respond to reviews online. Claiming your Google My Business page gives you more control over what searchers see when they encounter your business online, and it can expand your marketing reach in a cost-effective way.
3. Claim Your Review Pages
Customers often read reviews before doing business with you. Many major review sites like Yelp and TripAdvisor perform well in the general search results. These review sites have dashboards that let you claim your page. From there, you'll be able to update information about your business such as hours, contact information and photographs. More importantly, you'll be able to monitor reviews. When a happy customer shares their experience, take a moment to say thank you. If a customer leaves a negative review, respond constructively or offer to help. Actively managing reviews gives you better control over your local brand, and lets you monetize word-of-mouth momentum more effectively.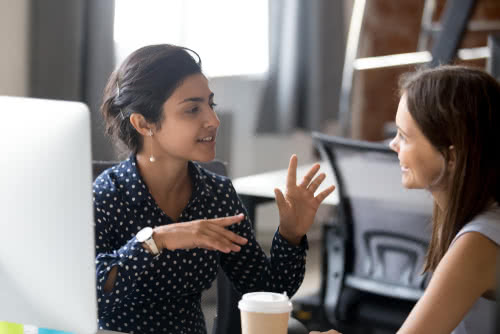 4. Connect With Local Bloggers and Media
Building links to your website from local bloggers and media outlets can improve search results. Make a list of the bloggers, newspapers and regional publications that cover your area. When you have a major event worth covering, reach out. For example, let's say you're planning a customer appreciation event featuring a speaker. Invite the press to cover it. This will raise your profile and build links that help you perform better in local search engine results. Following this strategy effectively generates local PR, while keeping your budget in check.
5. Write About Local Events and Issues
Blogging can help generate traffic and help you further connect with local audiences. Content marketing can be one of the most affordable SEO tips for small businesses owners. Experiment with different types of content. For example, a landscaping business might publish a blog post on a specific issue homeowners in that area face. Include keywords such as your town and region in the blog post title and content, in a natural way. Another approach is writing about local events. For example, did a local sports team win a big championship or is there a prominent town event on the horizon? Share that information on your blog and link to a website. The sports team or event organizers may return the favor, and you'll build strong relationships in the process.
Marketing can easily slip to the bottom of your to-do list. Rank better in search results and make your website work around the clock with local SEO tips. By implementing affordable SEO for small businesses, you'll be generating revenue and helping save money on advertising costs in the long term.