Protect your company's bottom line by negotiating for your next commercial lease like a pro. Whether you're moving to a new location or renewing your lease, take the time to review and understand all the commercial lease terms. By doing so, you can save money and avoid potential financial disasters. Before signing your next agreement, consider these four commercial lease negotiation tactics.
Understand the Lingo
The language used in commercial lease documents isn't always self-explanatory. Nolo has a list of terms you may come across in your lease; we picked out the most common. As you read through your agreement, watch for these commercial lease terms and make sure you understand how they'll affect you and your business.
Capital expenditures. Some commercial leases require tenants to help pay for major structural expenditures to the building, such as replacing a roof or repairing the foundation or HVAC units. Standards for capital expenditures vary between different cities and states, but it's best to avoid signing a lease that puts the burden on the tenant for the costs of repairs or replacements.
CAM. This acronym stands for "common area maintenance." Commercial leases will often require tenants to pay a fee to help maintain the areas they share, such as the parking lot, conference rooms and lobbies. Your fee should be based on the percentage of the building you're renting; make sure the percentage you're charged is determined by the overall size of the building and not based on how much of the building is rented out at the moment.
Triple-net. Most commercial leases are now triple-net (sometimes called net-net-net), which means tenants are responsible for rent as well as their share of CAM fees, property taxes and sometimes even repair and maintenance costs for the property. But if you plan to stay in the new location for a while, you can ask the landlord for a cap on CAM fees and other fees to help you avoid unexpected increases from year to year.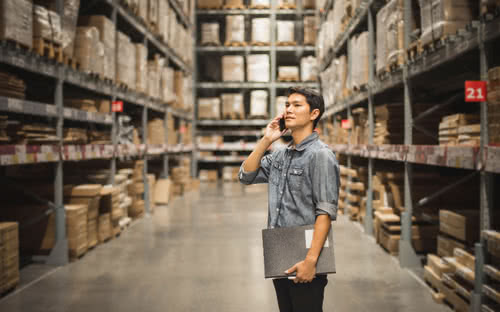 Determine Your Must-Haves in Advance
Before you can negotiate a lease properly, you need a firm handle on what's most important to you. Are you interested in securing space in a particular location? Do you want to have the option of subletting some of your space? Is keeping your costs low your top priority? Or do you want to stick to specific lease terms? Make a list of your non-negotiables; everything else can be useful for bargaining.
Don't Be Afraid to Negotiate
The best commercial lease negotiation tactics are the same ones that work for other types of negotiating: Be willing to give a little to get what you want. Remember, the most successful negotiations end with both parties feeling as if they've won something.
Start by reading through the lease word-for-word and making a list of any items you'd like to strike out or change. Then send the landlord your list or open a conversation about what you'd like to change. Don't expect to get every change you ask for, but it's OK to expect some flexibility.
Secure Legal Advice
Before you sign the lease, ask an attorney to review it for you. This may be outside your budget, but the financial burden of a bad lease could be overwhelming, so it's worth the money. If you need help financing the costs of a lawyer and other negotiation costs, consider a small business funding solution that can provide you with working capital as needed.
If you have your eyes set on your dream location, or know you want to settle down in your current spot, don't let the legalese of a rental agreement get in your way. The sooner you square away those details, the sooner you can get back to growing your business.