With a small business loan from an alternative lender, small business owners can easily adapt to market changes that can disrupt operations. Shifting trends call for a rethinking of traditional methods of doing business, including marketing. While bigger organizations can get mired down in compliance issues and interdepartmental politicking, small businesses have the advantage of being able to quickly pivot and respond when the changing wind spins the weather vane to a new direction.
Perhaps the biggest shift happening in business right now is the growing influence of millennials. This demographic, defined here as those individuals born between 1982 and 1998, has surpassed baby boomers as America's largest age cohort, Pew Research Center reported. According to the April 2016 survey, while baby boomers number 74.9 million individuals, millennials have exceeded this to reach 75.4 million people.
Further, researchers expect this number to continue growing due in large part to immigrants, finally peaking at 81.1 million in 2036. As the millennial generation continues to expand and contribute to an over-sized influence on the market, small business owners must ensure their marketing efforts are geared toward this influential age group.
Millennial marketers are 84 percent more likely to incorporate social media to market their small businesses instead of using print advertising, according to a recent survey of more than 550 small- and mid-sized businesses conducted by Magisto, a video storytelling application. While respondents still retained the same traditional marketing aims to retain current clients, generate new ones and boost brand awareness, these marketers are utilizing social media marketing for small business to reach these goals.
"Millennials retain the same basic marketing objectives as their older colleagues, but are besting their counterparts with a more evolved media mix, greater authenticity, more sophisticated targeting and an overall better understanding of new tools like social video," explained Reid Genauer, Magisto's CMO. "Even when baby boomers use social channels, they're publishing outdated product centric ads, and are missing their audience and the real opportunity by treating Facebook like late night local TV."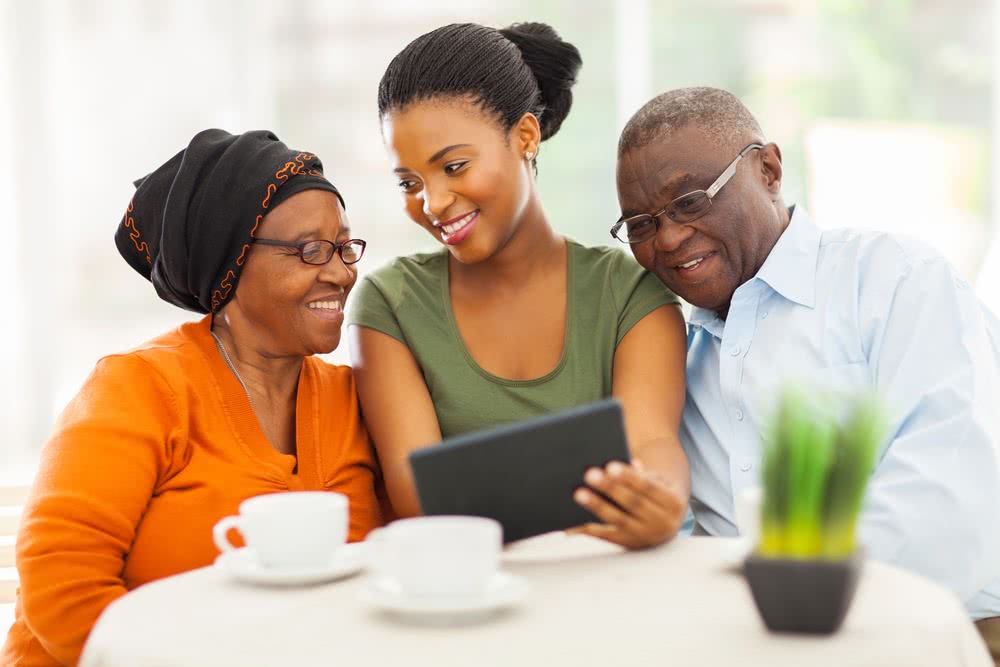 Reallocating resources
Companies are beginning to realize the impact that a solid social media strategy can have on their marketing campaigns. Analysts expect spending on social media tactics to grow to a 20.9 percent share of marketing budgets by 2020. This represents substantial growth from the 5.6 percent dedicated to social media in 2009.
As marketers at small- and mid-sized small businesses learn more about the benefits of social media channels, they'll continue to veer their strategies toward optimizing this medium. With an increase in resources being diverted to social media, it becomes more important than ever to track the return on investment. For many marketers, the connection between the social media and the lead conversion rate can be blurry.
Including a click-to-call button
There are a variety of ways to measure ROI for a social media marketing campaign, but one of the most effective techniques is to include a click-to-call button in an advertisement. Since such a large contingent of Americans check social media from their mobile phones, having a button they can press to immediately contact your small business can boost conversion rates while providing a measurable way to track ROI.
Seventy percent of respondents to a recent Google study said they've used a click-to-call button to immediately connect with a business. Further, 61 percent stated that the most important aspect of the purchase phase of the shopping process is a click-to-call button.
Social media marketing for small business is a great way to reach customers, since 70 percent of Facebook users log on daily, with 43 percent doing so multiple times a day, according to another survey by Pew Research Group. Fifty-nine percent of respondents said they checked Instagram daily, while 38 percent used Twitter every day.
As mobile, millennials and social media continue to increase and exert an outsized role in the market, small business owners must ensure their marketing campaigns reach these individuals using the channels and platforms they use most.