With their doors shuttered or customers limited for months due to the coronavirus pandemic, many small businesses are in financial distress. Meanwhile, phishers and scammers are flourishing. They're ever-ready to swoop in and take advantage of you and other small business owners with a COVID-19 scam.
It goes without saying that you should never give out personal or financial information to a questionable party, but during times of crisis like the current coronavirus, the promise of quick solutions makes some people more liable to let down their guard and make mistakes.
Knowledge is the best defense against a COVID-19 scam. Here are five scams that are capitalizing on the pandemic to target you and your business. Know how to spot them so you can avoid being taken in.
1. IRS Impersonators
One common type of fraud to watch out for is the IRS scam in which someone pretending to be from the tax-collecting agency calls you or sends you a text or email, offering to help you obtain a relief payment or tax refund faster or even requesting verification of your personal or banking information.
Take it from the real source: The IRS will never call, email or text you about your personal or financial information. Try not to open emails from unfamiliar sources or click on unexpected links or attachments, and don't give out any personal or financial information over the phone to anyone claiming to be from the IRS.
If you suspect you've been the victim of an IRS impersonator, you can report it to the U.S. Treasury Department's inspector general for tax administration.
2. Bogus Business Emails
Another frequent COVID-19 phishing expedition involves scammers impersonating you or some other high-level member of your company. One example, according to the Federal Trade Commission, is known as CEO fraud. The con artist forges an executive's email address and sends a message telling an employee to wire money, transfer funds or send gift card codes or other information.
As the FTC notes, the chaos the coronavirus has wrought almost everywhere means that unusual financial transactions may be less likely to raise red flags. To guard against COVID-19 phishing, the FTC recommends establishing a central contact at your business with whom staffers can verify that an office email is legitimate.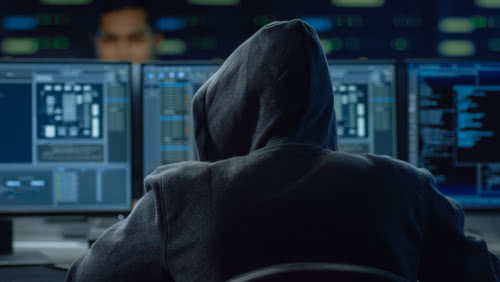 3. IT Hoaxes and Hackers
A twist on the CEO business email scam is a version where the scammer poses as a member of your own IT staff. This time the instructions may be to share a password or download a software program. A bit of online sleuthing can turn up enough intel to make an imposter sound convincing — for example, they may drop in the name of a company executive ("Judi said you needed the link to the new CRM platform"). Make sure your employees know not to make a move before checking with your designated point person.
Staffers working from home may be especially vulnerable to COVID-19 phishing scams. This FTC web page offers additional tips for helping telecommuters keep company and personal information secure.
4. Grant and Loan Scams
Small businesses seeking government grants and loans to get them through the pandemic can become victims of yet another kind of COVID-19 scam that seems to offer help with the process. One example of this is the PPP scam. It takes advantage of business owners trying to navigate the Paycheck Protection Program, which offers forgivable loans that are backed by the U.S. Small Business Administration.
Don't fall for anyone saying you must pay a fee upfront to get an SBA loan. To ensure that you're getting valid, official information about the PPP, go to the SBA's web page, and to confirm that a lender is authorized to participate in the program, use this SBA online tool.
5. Supply Scams
If you own an essential business that's remained open throughout the coronavirus crisis — or even if you're just gearing up to reopen — you may be facing a supply shortage. Whether you're looking to restock goods or to buy enough safety supplies for employees and customers, there are plenty of pretenders out there making themselves look like well-known vendors.
Once you place an order, they've got your credit card number, and that's all they need to steal your money. The goods never arrive — or didn't exist to begin with. Steer clear of this scam by not clicking on any email links that suddenly pop into your inbox. To help you spot bad actors, run a quick Google search of any new vendor you're considering using.
The best course for keeping your company's sensitive data and finances secure is to treat every unsolicited communication as suspect until you check it out. Scammers are nothing if not inventive and relentless, so it's not easy to keep up with every COVID-19 scam that crops up. Keeping a keen eye out is key.
If you're waiting to hear back about government grants or a loan, you may want to consider a small business loan to bridge the gap between application and approval. As with all financial transactions, be sure to do your research and use a reputable lender.
[cf]skyword_tracking_tag[/cf]