Because of the risks that come with COVID-19, small business owners across the country are allowing employees to work from home. While this is safer than having employees come to work, managing remote employees comes with a new set of challenges, especially if you're used to having everyone work on-site. To help you deal with this new normal, we've created a list of best practices for managing your small business employees who are now working remotely.
Challenges of Working Remotely
Before figuring out your new set of rules, it helps to consider some of the challenges your employees are facing when working remotely. Here's what could get in the way of their productivity.
Lack of in-person supervision – Your small business employees are used to having your help and support during the day. When they're on their own, they could feel uncertain about whether they're handling everything properly. In addition, they might worry that you aren't noticing their progress and hard work.
Missing information and documents – In the physical workplace, if an employee needs information or a file from a co-worker, they can just walk over and ask. When they're working from home, however, they could spend hours chasing down the right person via phone or email unless you have a good communication system in place.
Technology issues – If your small business employees are using their personal computers and other devices for work, the quality of that technology could vary. A slow, buggy computer could sap their productivity, and if employees are using different types of software, it can make it hard to collaborate. Solving technology issues is one of the top ways to take care of your employees during the coronavirus crisis.
Social isolation – Working at home can be lonely, especially for your extroverted employees. People miss the chance to brainstorm with their peers and just make small talk during the day, which can put them in a mental funk.
Extra distractions – As a small business owner, it's understandable if you're worried about all the extra distractions employees will have when they work at home — taking care of the kids, running errands and watching TV are just a few. But these fears can be overblown. A 2-year Stanford University study found that employees working from home saw a 13% increase in performance. Your staff can deliver, too, if you support them with the right policies.
Tips for Managing Remote Employees
Given these challenges, what is the best way to go about managing remote employees in this new environment?
Set clear expectations and goals – With each remote employee, clearly lay out their priorities, project milestones and work responsibilities while working at home. If possible, try to set measurable performance goals. For example, if they work in customer support, what is the minimum number of emails they should answer per hour? If they are in sales, how many contacts should they make per week? By setting these expectations ahead of time, you can manage proactively and measure employees' performance at home.
Track progress – Ask your remote employees to track their results for their daily tasks and for big projects. That way, you can see who's making good progress and who might need extra help with the new adjustment. This will also reassure employees that their hard work is being noticed.
Avoid micromanaging – On the flip side, avoid the temptation to constantly check in with employees during the day with texts and emails. If you're tracking their progress, you should be able to see that they're being productive. Before checking in with an employee, ask yourself whether you would have done the same if they were working in person at your small business.
Give employees what they need – When employees don't have the right tools for the job at home, their productivity could take a hit. If remote work could be a long-term arrangement for your business, consider giving employees a stipend to pay for new computers, software, and home office furniture. Small business loans could help you fund this investment.
Support workforce collaboration – Collaboration tools go from "nice-to-have" to necessities when everyone is working remotely. Consider using a cloud storage platform like Google Drive or Box for sharing files so employees can access company files without asking someone else for permission. If your employees use one of those platforms, they can also work on documents at the same time. Consider using a program like Wrike for project management so team members can see how group projects are going without scheduling a meeting.
Communication Expectations
One of the main challenges when managing remote employees is finding a way to effectively communicate, so you should embrace the best small business work from home policies when figuring out how everyone will stay in touch. Some questions to answer include:
When should they be available? Are there certain hours during the day when employees should be available for calls and emails? Set a schedule to avoid confusion as well as worker burnout. You want to avoid them feeling like they need to be available 24/7.
How long do employees have to respond? Set a reasonable amount of time for replies. For example, you could establish a rule that all employee emails should be answered by the end of the workday, while messages marked urgent should be handled within an hour whenever possible.
What communication methods should they use? To get everyone on the same page, figure out what communication method will be standard at your small business. Will you mainly use emails? Should you set up a company Slack channel? Do you prefer calls or video conferencing? Video conferencing with tools like Zoom and Google Meet could be a way to replicate the face-to-face interaction that happens at company meetings and improve morale.
As you set your guidelines, consider when employees should use each system. For example, Slack or text messages could be for urgent needs, while emails could be used for less time-sensitive matters, and Zoom used only for scheduled meetings.
How will they meet with you? You want to find the right balance between staying in touch while also not micromanaging. It may be helpful to schedule a regular check-in meeting with each employee at the same time each day so you can discuss their progress and concerns. That way, employees know when they'll be speaking with you and they won't wonder if you'll call unexpectedly.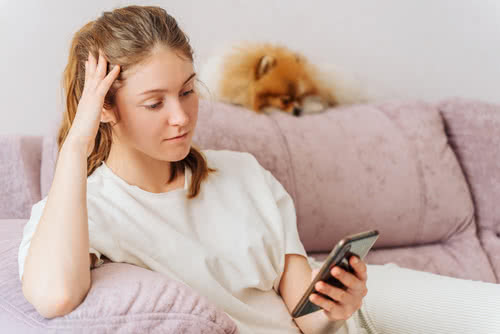 Ways to Support Remote Employees
Switching to remote work can be stressful, and that's even truer today because of the ongoing threat of COVID-19. Apart from the importance of making sure employees stay productive, you should also think of ways to keep their spirits up. Consider hosting online social events like company-wide virtual parties. You could also encourage one-on-one Zoom coffee meetings between employees so they can catch up.
Also, consider giving out small company prizes to employees who are doing a good job. This could be particularly good if you see someone going above and beyond with their remote work. At a minimum, be generous with praise via email and platforms like Slack. This will keep everyone motivated.
In addition, if you trust that employees are doing their work well and will still be able to get everything done, consider being a little more flexible with their hours. Be understanding if employees need some flex time, especially if they're taking care of kids during the day. Finally, reach out to your staff for feedback. See how they're doing and if there are ways you could improve your small business work from home policies.
If you follow these steps, you can develop a happy and productive remote workforce, even during these challenging times, and perhaps even keep your small business staff working from home after the COVID-19 crisis has ended.