Competition in the retail industry is everywhere. More than 4,000 new stores opened in 2017, according to the National Retail Federation, and that doesn't include e-commerce sites that open online or through platforms like Etsy. From Amazon to big boxes and local shops, standing up to your retail market competition makes it imperative to constantly differentiate yourself.
But how? Here are four ways you can set your store apart from the others:
Go Over-the-Top With Customer Service
Build loyal customers and promote word-of-mouth advertising by making each and every customer feel valued. Take your customer service to the next level by treating customers like guests when they're in your store, then look for touch points after they leave. It can be as simple as communication that recognizes a purchase, such as a hand-written thank you card.
Eyewear retailer Warby Parker, for example, sends your glasses a birthday email. Or go big and do something special for customers. For example, Target hosts "Back to College" events at its stores with DJs, school mascots, games, and freebies in order to help students get settled on campus. So even as a small business owner, getting creative with simple or low-cost activities should be included in your marketing budget.
Invest in the Customer's Shopping Experience
When you're working in your business day after day, it can be easy to overlook the shopper's perspective. According to research by Salesforce, 75 percent of consumers want consistency wherever they engage with a brand. Your online presence, store design, marketing, sales and checkout process all offer opportunities to strengthen your brand, and it's vital that everything that faces the customer works together and enhances their experience.
With so many customers looking up products on their phones before making a purchase in the store, make it easy for them to get all the info they need. Invest in technology that provides customers with information such as product reviews, pricing, and availability.
Technology should be a part of your budget, and it's an area where you shouldn't scrimp. If cash flow is tight, consider taking out a small business loan to ensure that you're up to par. The digital transformation is making retail market competition fierce, and you want your experience to be top-notch.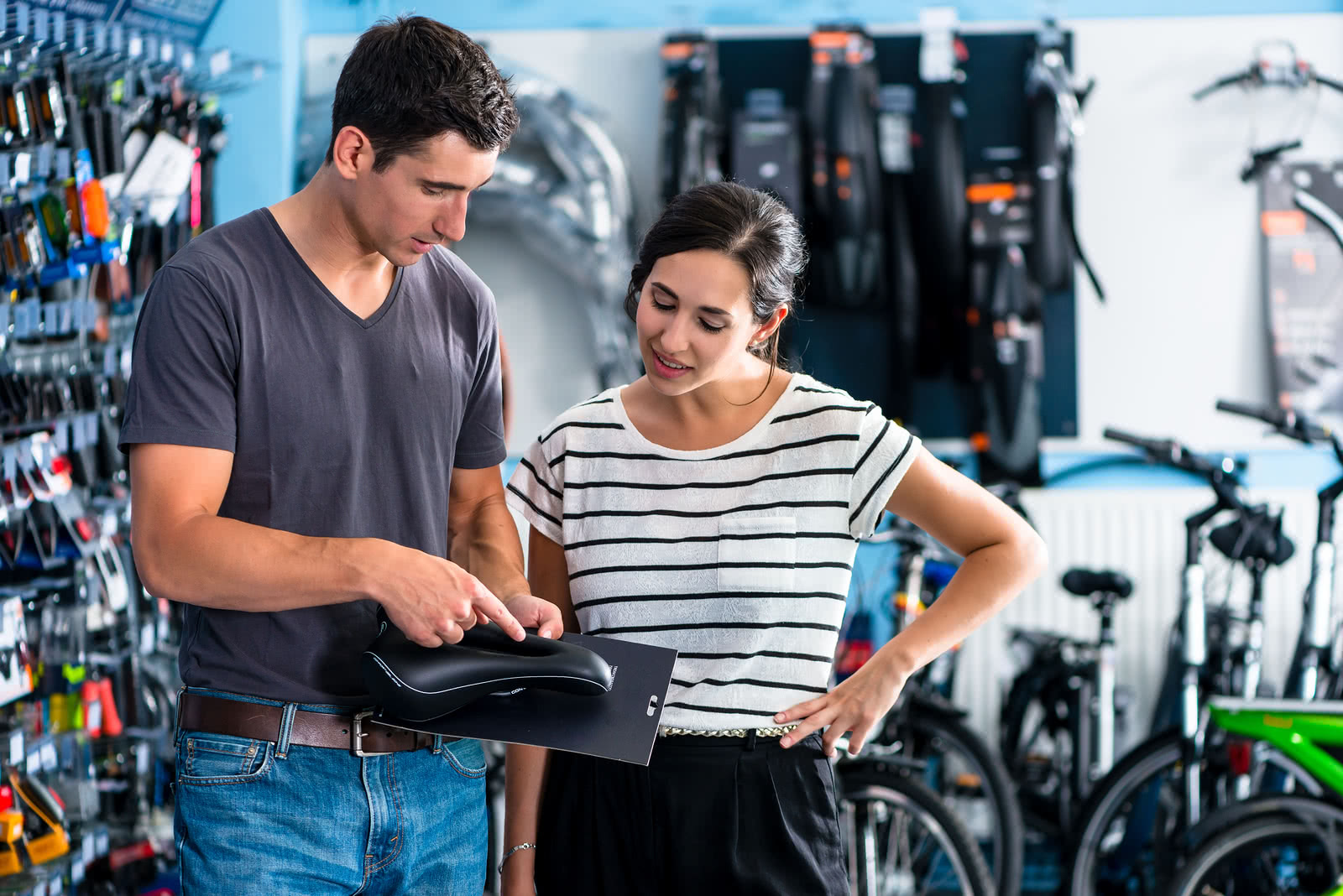 Give Your Store a Makeover
When's the last time you freshened up your store? It may be time for a makeover. Make sure your shop's appearance matches your brand. The fix could be as simple as applying a fresh coat of paint or getting display racks. If your store looks tired, it could be time for a complete overhaul or a new location.
If a big renovation isn't in the budget this year, streamlining your store could be all you need. Use Apple stores as your inspiration, and showcase your products by making them the focus of your display. Or focus on your "power wall." According to Retail Minded, most customers walk to the right when entering your door, so freshen up this area to highlight your most important merchandise.
Hone (And Own) Your Niche
Small retailers are often specialty stores, focusing on a narrow line of products. Take advantage of this by becoming an expert in your field. Demonstrate your deep knowledge of your merchandise by hosting events, writing or speaking. Garden store owners, for example, could offer classes in landscape design, perennials or floral arranging. They could write blog posts on their website or for their local newspaper offering gardening tips. They could also volunteer to speak at a local gardening club meeting. Putting a face to your business can help you stand out from retail market competition that is too large to offer expertise.
Competition in the retail industry may be tight, but the "Buy Local" movement gives you an advantage as a small retailer. Your retail shop may be small, but just a few tweaks or additions to your current strategy could have you towering over your neighbors in the shopping center.
This piece is part of a series for owners of small retail businesses. Check out our other pieces on crafting your retail advertising budget, and why starting your retail business was a good idea.