Small business ideas are often inspired by corporate trends. When big businesses start adopting new ways of dealing with technology, marketing, workforce management and other functions, small businesses are influenced as well.
But as a small business owner, your time is precious and your budget is limited. Implementing new ideas can be overwhelming when you're already trying to juggle it all, so it's best to start with small steps.
When you hear of a new trend, first assess if it makes sense for your business. It's also important to consider if the end results are worth the cost. A Forbes post features the following questions to ask yourself before getting on board with any business trend:
• Why is the trend important?
• Can I translate it into an actionable plan?
• Is it consistent with my company's brand?
• How will this trend affect daily operations?
With these questions in mind, here are three small business ideas and trends to expect in 2020.
1. Mobile Commerce Continues to Grow
Small business owners who use digital payment methods will reap the benefits as more and more customers are tapping their smartphones to a scanner instead of using cash or credit cards to make purchases. A recent survey revealed that 68% of shoppers plan to use their digital wallet for 50% or more of their in-store purchases over the next two years, reports Mobile Payments Today.
Companies can also reach more online customers by designing their websites to be mobile-friendly. By 2021, mobile transactions will account for nearly 54% of all U.S. e-commerce sales, reports the online newsletter Retail Touchpoints.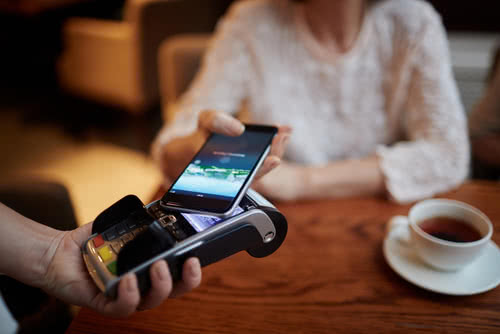 2. Remote Work Gains Popularity
Notable small business trends are also emerging in employee management. One you should pay attention to is the growing popularity of remote work. If you have an accounting firm or healthcare practice with staff members who frequently telecommute, for example, you may see a greater need in 2020 for tech tools and office policies that facilitate working remotely. Contractors who consult with business partners online can also look for ways to make these connections easier.
An HR Technologist article suggests there's plenty of room for workplace technology to improve on this front, pointing to research showing that more than half of remote workers are excluded from company meetings. An investment in videoconferencing technology might be a good way to help distant workers feel part of the team.
3. Live Video Enlivens Marketing
If the digital marketing ideas you've been mulling over include live streaming interviews or how-to sessions with your company's in-house experts, next year might be a great time to put those ideas in action. Think about health chats from a doctor's office, a new building or renovation reveal from a construction contractor, or an HVAC technician walking viewers through some energy-saving tips.
The website Business2Community forecasts the number of businesses using video for marketing to grow in 2020. MarTech Advisor also expects this trend to accelerate, aided by the fact that virtually all major social media platforms now support live video streaming.
Video marketing can improve customer engagement, encourage shares that increase your brand recognition, and generate leads that result in bigger sales.
Implementing any of these small business ideas might entail making a modest technology investment in the coming year. Now is the time to consider financing options that will help your business take advantage of the hottest small business trends in 2020.