You put a lot of work into constructing, stocking and growing your business; small business security systems can help you protect it. Security systems defend your business inventory and equipment, while safeguarding employees and customers. About 9% of businesses are robbed each year, according to an Insureon survey. And still, there are other concerns like internal employee theft and shoplifting to consider. Here's how a small business security system can help.
Which Businesses Need Security Systems?
If your business has a physical presence, a security system is probably warranted. Retail shops, restaurants and convenience stores can clearly benefit from small business security systems because they are often targeted for robberies. However, they aren't the only small businesses in need.
If your landscaping or construction company houses expensive equipment in a shed or storage facility, a security system can help protect it. Manufacturing businesses that have warehouses full of equipment, supplies and inventory also need security systems. And medical service providers, with patient files and cabinets full of medication samples, are also at risk for robberies. Whatever your business, if you have a physical location, it's likely you need a security system.
5 Features of a Security System
A small business security system may be a necessity, but that doesn't mean it's easy to choose the right one. There are a number of providers interested in securing small businesses. If you're wondering how to choose a security system, consider looking for these features and determining which ones are most important to you.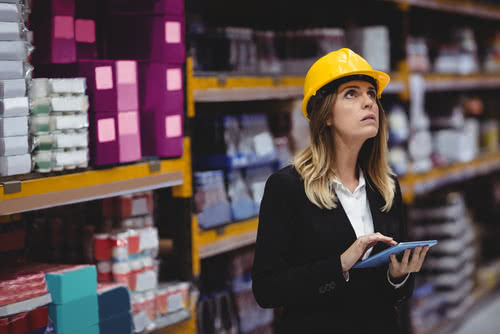 1. Remote access control
Many of today's security providers offer owners the ability to access, monitor and control their security systems remotely from a mobile device. If you frequently work away from your location or want to be able to turn the system on or off without being physically present, this feature is a must.
2. Electronic locks
Key cards and traditional keys can be expensive, especially when you or your employees are accidentally locked out of your facility. Some security systems offer electronic locks that allow you to unlock your doors remotely when needed. You may also be able to program individual key codes for each employee so you'll know who's coming and going at all times.
3. Surveillance cameras
Most security systems include door and window sensors, motion detection and glass break sensors, and surveillance cameras. Cameras can be helpful in the event of a break-in or assault, especially after-hours, to help prosecute criminals and recover your property.
4. Environmental controls
Some security systems also offer temperature controls and flood monitoring. These features can give you real-time information about your facility during a severe weather event, even if you've evacuated to another location.
5. Hardwired vs. wireless
Today's businesses have to choose between a hardwired or wireless security system. Hardwired systems are permanent fixtures in your business and don't require batteries that must be charged or changed periodically. However, in a power outage, these systems will no longer work. A wireless system can be significantly less expensive than a hardwired system and will continue to operate even during a power outage, as long as it has working batteries. With a wireless system, you'll have to stay on top of testing batteries and ensuring they are always charged to keep your business protected. Choosing a wireless system will save you money on the front end, but may require more attention over the long term.
The Costs of a Security System
Now that you know how to choose a security system, you'll have to plan how it fits in your small business budget. Keeping your business safe is important — but it does come at a cost. First, you have to purchase the hardware. For some wireless security systems, you can buy the hardware for as little as $200. For hardwired systems, the hardware to get started will cost $400 at a minimum. If your business location is large or you have complex needs, you may need to invest more money for a more robust system, whether it's wireless or hardwired.
You'll also need to factor in installation costs. There are two different ways to get a small business security system installed: You can do it yourself or get a professional installation. There are a number of do-it-yourself systems, which are usually wireless and fairly easy to install.
If you want a hardwired security system or you don't want to manage the installation yourself, you'll need to pay for a professional installation. A hardwired system requires a professional installer because its components include more advanced electrical wiring procedures. The cost of professional installation for small business security systems depends on the size of your business facility, ranging from $100 for a small facility to more than $2,000 for a large space, according to SafeHome.org. The best practice is to call one or more security system providers and request installation quotes before making a decision. With these figures in hand, you can better determine the total cost of the system and make an informed choice.
Beyond purchasing a system and getting it installed, you'll also have to pay for ongoing security monitoring to keep your business premises safe. Monitoring costs for small business security systems usually range from $50 per month to more than $300 per month, depending on the service plan you select, noted SafeHome.org. Paying the monthly monitoring fees will give you peace of mind knowing that the monitoring service will contact you and your local authorities anytime sensors are triggered.
Many small businesses simply don't have a security system in the budget — but they can't afford to expose their business assets to undue risk. In such cases, a short-term business loan can help cover the costs associated with purchasing and installing a system, and even keeping it monitored.
Keeping your business safe is key to maintaining business growth and solvency. Make small business security a priority, and you'll ensure that your business property, employees and customers remain safe and your bottom line continues to grow.