Male business owners have historically outnumbered women business owners, but that trend is rapidly changing. The American Express State of Women-Owned Businesses Report revealed that women-owned companies now account for 12.3 million businesses, or 40% of all businesses in the U.S. We owe that growth to women who followed their entrepreneurial vision and built something from the ground up. Along the way, more resources have cropped up to support them, like women-owned business certifications, small business grants for women and specialized financing. We gathered some of the top financial resources for women business owners here:
Grants for Women Entrepreneurs
A grant is a financial award typically funded by government agencies, philanthropic groups or individual donors. Grants can be a great way to fund business growth because you don't have to pay the money back. For example, small business grants for women entrepreneurs can be used to hire staff, upgrade old equipment or invest in training and resources.
Two popular grants for women include:
Eileen Fisher Women-Owned Business Grant Program: These grants target small businesses owned by women making a positive social or environmental impact through their work. Grants range up to $10,000 per year.
Amber Grants for Women: These grants target women business owners with a strong entrepreneurial spirit. A $2,000 grant is awarded monthly, and each monthly grant recipient is entered into an end-of-year contest for a $25,000 grant.
Additional grants for women entrepreneurs can be found at Grantsforwomen.org, and entrepreneurs with women-owned business certifications should consider government grant options via Grants.gov.
These grants are often very competitive, can have lengthy application processes, and approval isn't guaranteed. Therefore, they may be more helpful for long-term growth ventures on your wish list rather than short-term obligations like making payroll or paying upcoming bills. A small business loan may be a faster alternative when you're facing a pressing need. When you're considering small business grants versus loans, it's all about your type of financial need and current circumstances.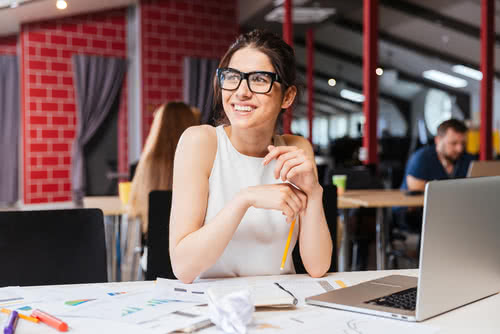 Women-Owned Business Certifications
Female entrepreneurs can expand their reach and impact with women-owned business certifications. Women can qualify for these certifications based on their stake in the company and other qualifications. When you receive a small business certification, you get exclusive access to government contracts, participation in vendor programs with Fortune 500 companies, and training and networking opportunities.
There are two key certifications to consider, depending on your unique business and circumstances:
Women-Owned Small Business: You'll need to meet certain qualifications to be certified as a women-owned small business. Your company must be at least 51% women-owned, and the women must work full-time in the company and manage day-to-day operations. With this certification, you'll be eligible for contracts and resources set aside specifically for businesses holding the designation.
Economically Disadvantaged Women-Owned Small Business: This certification is for women entrepreneurs from certain disadvantaged populations. The program requires the same criteria as above, in addition to income and asset-related eligibility criteria. This certification makes your business eligible for contracts and resources not available to all women-owned certified businesses.
It's important to have a plan in place when applying for a certification, since the process can take some time. Review the application in advance and pull together the necessary documentation, which might require personal information, financial reports and past tax returns. Choose a partner that offers the support that's right for you. There are a number of organizations that are authorized to grant these certifications. Three to consider include the Small Business Administration (SBA), National Women Business Owners Corporation and Women's Business Enterprise National Council.
Small Business Loans for Women
Small business loans for women can help you reach a range of goals, such as fueling growth, funding training and providing cash flow options to keep your business in a healthy position. Loans are often the most flexible way to grow your business, and they can be paired with other resources such as grants to meet larger goals.
In many cases, women-owned businesses work with alternative lenders. Alternative lenders offer a wider range of products and consider different factors when evaluating your organization's growth potential and health. In 2017, the average business loan for women was $57,097, while men received almost twice that amount at $103,604, reports CNBC. Alternative lenders help level that playing field by offering a range of options for business owners, including loans for women with poor credit.
Some options to consider include:
Alternative lenders: Alternative lenders offer a wide range of loan products that can help women-owned businesses get the support they need. For example, you may require a short-term business loan to pay off some impending bills, or to restock inventory after a blockbuster weekend. In other cases, you might be looking to lease equipment or take out an equipment loan to help you upgrade your vehicle fleet or other capital expenditures needed to run your business. Partner with a lender that understands working with women-owned businesses.
Small Business Administration: While the SBA doesn't offer specialized products for women, they do have resources in place that can be accessed through the Office of Women's Business Ownership. Their mission is empowering women-owned businesses through outreach, advocacy and education. They may be able to refer you to lenders in your area, for example.
Though the scales are tipping in a favorable direction with more and more women owning small businesses, women should still aim to stay one step ahead. Whether you're trying to help your business stand out with women-owned business certifications or looking to fund long-term growth with small business grants, the financial resources are out there.
Throughout the process, don't forget to lean on those around you. Networking with like-minded women entrepreneurs in your community or reading stories about famous women business owners throughout history can inspire you to grow your business just as much as a dose of funding. Ultimately, your support network is vast and you should feel empowered to reach for what's best for your business.