A construction business plan is crucial for successful business growth. If you're running a construction company without a plan, you may not be building your business to its full potential.
Think about this: You wouldn't undertake a new construction project without a written set of plans. The architect's plans for a construction project allow you to see the potential end result and how to accomplish it. Similarly, a properly developed business plan allows you to see the potential results of your business efforts, and the steps you must take to achieve them. With its promise of attainable growth and success, a business plan can be a powerful document for your construction business.
What Is a Construction Business Plan?
A business plan is to your business what blueprints are to your construction projects. It's a written document that outlines your business goals, the strategies you will use to reach those goals, and a timeline for reaching them.
Goals and strategies may be the most important (and actionable) parts of your business plan, but a properly developed business plan also provides an entire overview of your business, including its services, target market, employees, and finances. With that in mind, most business plans contain the following sections:
Executive summary: A concise overview of your business plan and what it includes, as well as the purpose of the plan.
Company description: A brief history and description of the nature of your business, including your company structure and the types of customers you serve or plan to serve.
Products or services: A summary of what your business sells with an emphasis on the benefits provided to your customers.
Market analysis: Information about your target customers, including the size and demographics of the groups you plan to serve. This section also includes a description of your industry and outlook, as well as information about your competitors.
Strategy and implementation: An outline of your business goals and how you plan to reach them, including details about your sales and marketing strategy, costs and pricing, and any workers you'll need to hire.
Organization and management: An explanation of how your company is organized and led. This should include information about business owners or partners, as well as key employees, and construction project managers. It should also mention outside advisers, such as board members, accountants, and attorneys.
Financial plans and projections: This section should include company financial information such as income statements, balance sheets, cash flow statements, and budgets for capital expenditures for the next few years.
Because a business continually changes and grows, a construction business plan is never set in stone. Instead, successful business owners revisit their plans on a regular basis to make changes and updates, setting new goals and devising new strategies for reaching those goals.
Why a Business Plan Matters
Maybe you've successfully operated your business for a year or more without a written business plan, so it doesn't seem essential. Some businesses do experience startup success without this document, but a plan is necessary for business growth.
With a construction business plan in hand, you're not simply shooting in the dark. You go to work each day with specific goals and strategic plans for reaching them. Your business plan can also help you make important financial decisions, like determining whether you need a construction business loan or construction equipment financing.
For example, if a project demands a certain type of equipment, you may be considering whether to purchase that equipment outright. But by referring to your business plan, you can determine whether that equipment will help you meet your business goals and whether the expense fits into your budget projections. If the equipment could move you closer to your goals but your budget doesn't justify purchasing it outright, you may want to consider equipment financing.
In addition to helping you understand your business and providing a blueprint for you to follow, a business plan is also important to potential lenders or investors. If you plan to borrow funds or take on investors to help grow your business, you'll need a detailed business plan to show them why your business is worthy of their attention.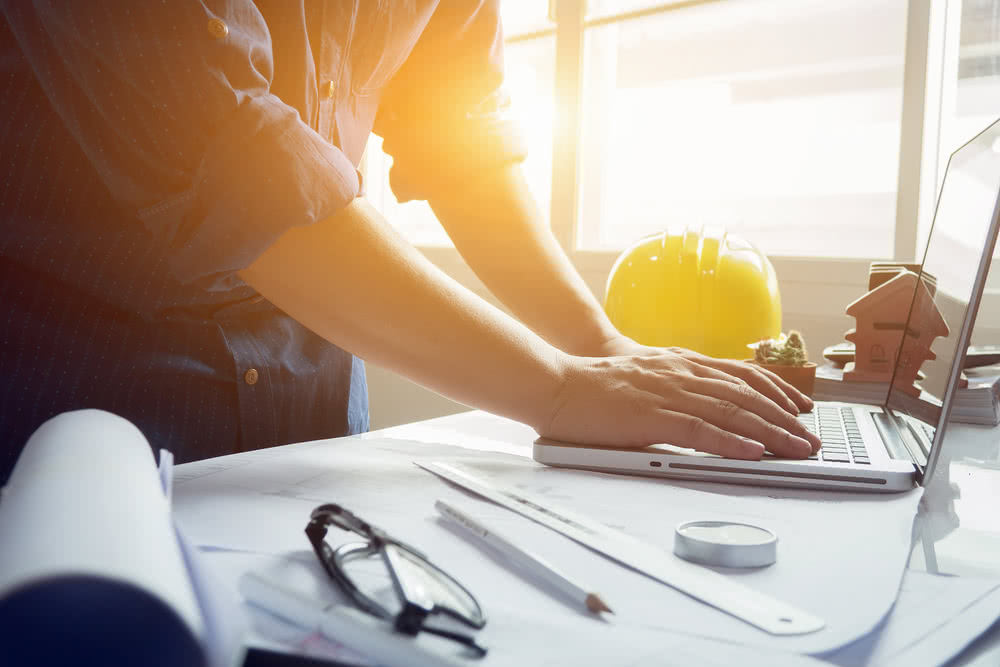 Building a Construction Business Plan
If you're wondering how to get started on your construction business plan, keep in mind that you don't have to craft it all on your own. While you may be able to complete much of the document on your own, it's wise to consult with your accountant, key staff and other advisers to ensure that you have all the right information to include.
For instance, your accountant can help you determine the company financial information that should be included and any financial forecasts. Your staff or consultants can help you establish the best strategies for meeting your revenue goals.
When building a construction business plan, discuss the following questions with your staff and advisers:
Define your services: Does your business provide residential, commercial or industrial construction services? Do you focus on renovations? Are you a general contractor or a subcontractor?
Determine your market: Who is your ideal customer? Where are they located?
Set goals: What are your sales goals for this year? What about for the following years? Do you plan to continue selling the same products or services for the foreseeable future, or will you add new products or services to the mix? If you'll add more, what will they be?
Create a list of assets or needed assets: What equipment will you need to meet your goals? When will you need it?
Examine your worker requirements: How many workers do you have now? How many will you need to reach your goals? How much will you pay them? Will you offer benefits? How does the construction labor shortage affect these worker requirements?
Look at your competition: Who are your competitors? What are their strengths and weaknesses? How will you compete with them?
Develop bidding procedures: How will you bid for jobs? How will you decide which jobs to bid on?
Establish a marketing plan: What is your sales strategy? What are your sales projections?
Determine your expenses: What are your annual expenses? Which ones are fixed and which ones could fluctuate? How much cash flow will you need?
When you and your team have answered all these questions, you'll have the information necessary to craft a valuable business plan. Use the sections outlined above or organize the plan in a way that makes sense to you, and start using it.
Your plan can be a vital guide to meeting your business goals, but remember, it's never truly complete. As your business goals and environment change, revisit and revise the plan to ensure it remains a living, viable document that can guide you on the path to growth.