If you're in the construction industry, you know the ongoing struggle to find – and retain – good employees. About 65 percent of small construction contractors report having trouble finding skilled workers, according to the Commercial Construction Index from the USG Corporation and the U.S. Chamber of Commerce. When cooler months hit and work slows down, the construction worker shortage only increases.
The construction industry turnover rate is traditionally higher than normal in the transition from peak season to slow season. In many cases, employees were hired for spring and summer jobs – and they may not be planning to stick around through the fall and winter. For instance, let's say you hired college students in the spring to help complete the work on your warm-weather projects. As the fall semester begins, those students return to classes and leave their construction job behind, even though you could still use their help.
As turnover increases with the change in seasons, you'll need to make some strategic decisions to keep your construction company performing at its peak. You'll need to explore options like:
Brainstorming ideas to retain current workers.
Reconsidering your upcoming workload.
Retooling your budget or finding financing to invest in new workers or equipment.
It's important to look at how each of these strategies could help your business overcome the construction worker shortage. Whether you use one strategy or a combination, there are ways to keep your construction business running smoothly during periods of high turnover.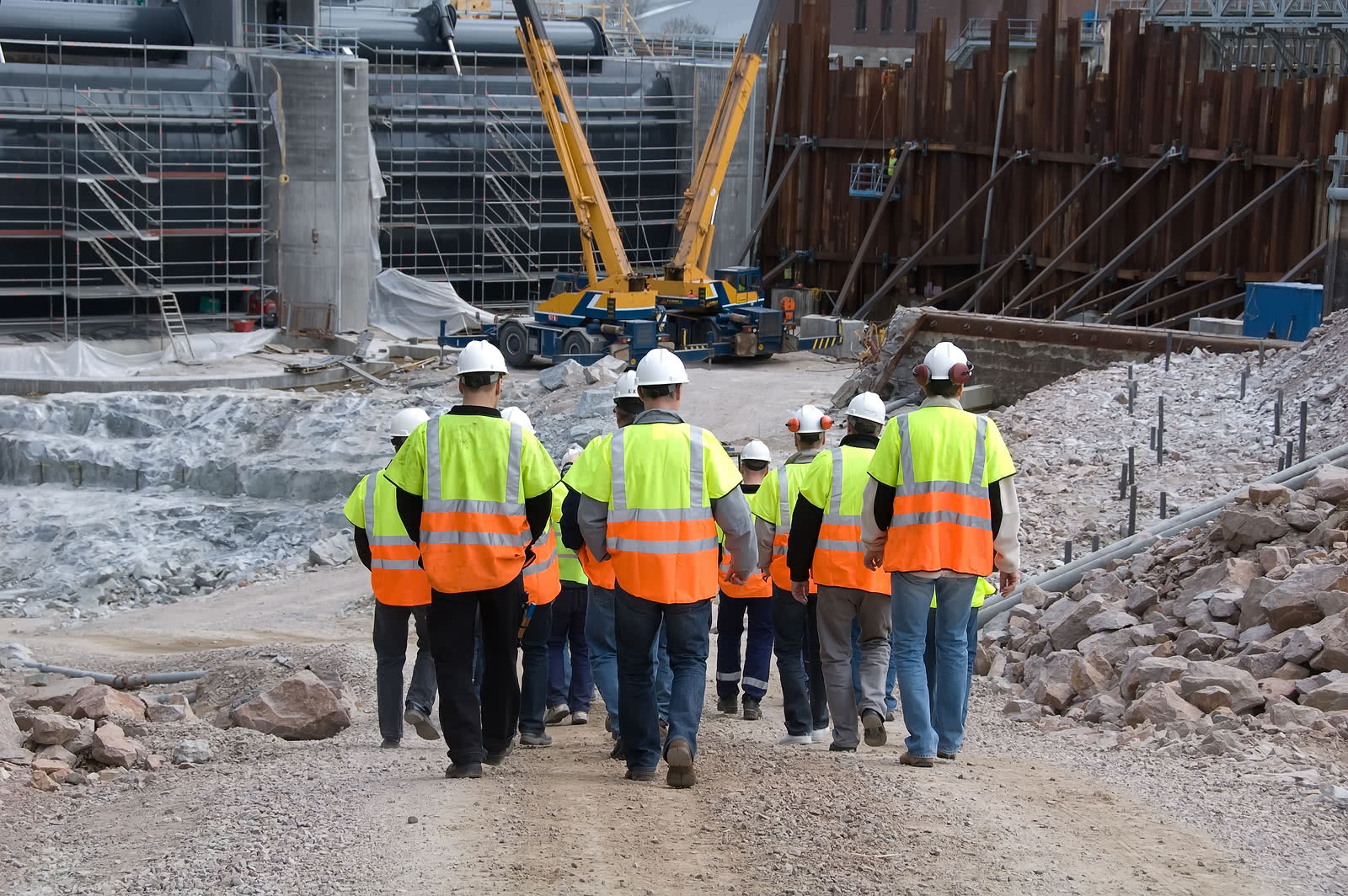 Retain Good Workers
Do you currently have enough employees, but are worried your workforce will shrink as the season changes? Rather than trying to reduce your workload or hire new employees, consider ways you can retain your existing employees.
One way to keep them may be to offer flexible or part-time scheduling. For instance, college students who returned to school may be willing to schedule their winter classes in the afternoons and work for you in the mornings, or schedule classes only on Tuesdays and Thursdays and come to work the other days. If you're willing to offer flexible scheduling, communicate that to your employees and together, on an individual basis, you may be able to find an option that works.
Another way to keep your workers loyal is to provide them with a clear career path. Most employees want opportunities for career advancement and to feel that they have a future with the organization. Even if your construction business is small and doesn't offer a clear pathway from being a laborer to becoming a manager or supervisor, be open about plans for the future. Share your plans for the fall and winter and communicate with workers about upcoming projects so they understand their positions are still needed beyond the warm weather months. Also communicate opportunities for personal development, training, promotion or higher wages to show you care about your employees' advancement.
Reconsider Your Workload
If you think the construction worker shortage will keep you from fulfilling your project commitments in the upcoming months, redesign your strategy. Ideally, you won't turn down any projects, but you may have to renegotiate the timelines. For example, you may not be able to complete multiple projects at the same time using different crews. You can instead spread the work over the month and complete them consecutively with one crew. Be open with your clients about your labor shortage and your need for extra time to get the jobs done right. Your clients should understand and appreciate your openness.
Rethink Your Budget
Retaining a few employees and retooling your timelines may not be enough. When this happens, it's time to take a close look at your budget. Creating room in your budget for hiring new workers or investing in equipment may be necessary to keep your company fully staffed and able to fulfill its commitments.
Revisit your budget to see if there are areas where you can cut back on existing expenses to account for these new costs. It may not be possible to accommodate cut-backs this year. However, you can use what you learned in the current year to plan the following year's budget. Being prepared for the seasonal construction worker shortage can give you the room in your budget to avoid the problem together.
Consider Financing Options
Financing could help get you through the seasonal change and still remain at top performance.
For instance, if you'll need to recruit new employees, a construction business loan can be used for hiring new workers. These loans are flexible — in addition to hiring, you also have the freedom to use funds to bid on larger or more lucrative jobs, pay off or consolidate high-interest debt obligations or purchase new or used equipment.
In some cases, a new tool or piece of equipment can make it possible for one worker to perform a job that once would have required two or three workers. If you're dealing with a labor shortage, investing in new, automated tools or equipment through construction equipment financing may be the ideal approach for getting projects completed without having to hire more workers. Plus, you might be able to deduct the entire cost of the purchase and the borrowing costs using the Section 179 tax deduction.
Although borrowing money now to hire more staff or purchase new equipment will cost you some interest payments and financing fees, choosing not to do anything will cost you the loss of current and future opportunities. Rather than turning down work now and in the future, because you don't have the staff or equipment to complete the jobs, it may be wiser to invest in your business in order to build a stronger future for your company and your employees. With a cash infusion, your business will be ready to roll forward into the cooler months because you'll have the ability to attract more workers and purchase the equipment you need to fulfill — or pursue — more project commitments.
Although the construction worker shortage may be one of the most challenging issues facing the industry; it doesn't mean your business can't overcome it. Conquering the issue starts with an attitude of willingness to make changes and an honest look at your staff, your schedule and your budget.