As the COVID-19 pandemic causes financial damage for small businesses, many owners are on the prowl for federal and national grants. Yet, while the federal government offers relief through the Small Business Administration (SBA), those programs have limited funds and don't meet the needs of every small business. And the applicant pool for national grants may be more competitive than ever.
With all that in mind, you may have better luck looking local — many states and cities are also offering grants for small business owners.
State and City Grant Programs for Small Business
Local grant programs recognize the impact small businesses have on local, state, and national economies. Various states, cities, and nonprofit organizations have put programs in place to bolster small businesses as they attempt to recover and serve their local communities.
Idaho is making available $300 million in state grants for small business owners that have been affected by the coronavirus. The program offers cash grants of up to $10,000 for qualifying small businesses.
Other states are offering grants for small business owners, but some are closing or pausing their application cycles as needed. Yet it's comforting to know states are offering these initiatives and getting money into the hands of small business owners quickly. For example, Iowa's governor created the Iowa Small Business Relief Program to provide eligible small businesses with grants ranging from $5,000 to $25,000. Through three phases of funding, the program has awarded $57.9 million in grants to 2,980 small businesses in Iowa.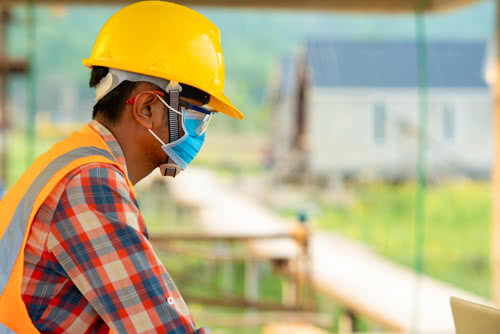 Some individual cities are also offering grants to their local communities. In San Francisco, a mini-grant program offers up to $10,000 to women-owned businesses and small businesses located in historically underserved communities. New York City's Small Business Services division offered grants to help small businesses retain their employees, as well as zero-interest loans of up to $75,000 for businesses with fewer than 100 employees and a documented 25% drop in business due to coronavirus. Both NYC programs have currently stopped accepting applicants but could reopen if they receive additional funding.
For more city and state grants for small business owners, consult the list maintained by the U.S. Chamber of Commerce.
In addition to state- and city-specific programs, a number of corporations and nonprofit organizations are also offering grants to help small businesses succeed. For instance, Facebook has committed to offering up to $40 million in cash grants and advertising credits to 10,000 small businesses in the U.S. Digital fundraising platform Hello Alice, in partnership with Verizon, is offering emergency grants of up to $10,000 to small businesses affected by the pandemic. For more grant programs, consider looking to industry groups, organizations for women-owned businesses, and other small business associations.
How Can Small Businesses Apply for State and City Grants
Business owners who want to apply for grants offered by their state, region, or other entity should start by carefully reading all the application instructions. Each program will have differing requirements, such as a certain number of employees, revenue, or headquarters location. To demonstrate how your business meets the criteria and to apply for a grant, you may need some of the following documents:
Employment records, such as payroll reports
Profit and loss statements, in some cases, to document a loss of income during the pandemic
Articles of incorporation
Business plan
Employer tax identification number
Most recent tax returns
Applying for small business grants offered by your state, city or region could be an important step toward financing your business recovery. Even if you need additional funding from a lender or the SBA to overcome damage to your business, any grant monies will not have to be repaid and can provide a powerful influx of cash, which may be needed now more than ever.