Landscaping Equipment Financing & Leasing
Landscaping equipment leasing and loan options set you up to transform landscapes beautifully
Ready To Move Your Business Forward?
By continuing I agree to all 
New Equipment Today. Full Write-off This Year.
Finance new or used equipment before December 31st to use
Section 179
for a 100% tax deduction.
Learn More
How Landscaping Equipment Financing Can Work for You
Today's landscaping methods involve a lot more than a rake and wheelbarrow, and getting the best equipment can be a costly investment. Instead of cleaning out your cash reserves to purchase necessary equipment, consider landscaping equipment leasing and loans to get the equipment vital to your business. You'll be able to protect your cash flow and give your landscaping crew the equipment they need to do their best work.
Update Equipment
Leasing allows you to avoid the costs of maintaining old equipment
Get higher quality equipment than you'd be able to buy outright with a landscaping equipment loan
Keep Cash in Reserve
Equipment financing helps you keep more money in your pocket for other business needs
Have cash on hand to pay for unexpected repair bills for equipment
Pay for Equipment Over Time
Deduct the cost of equipment from your taxes using Section 179 deduction
Save money upfront by using a loan or lease to pay for landscaping equipment
Meet Industry Standards
Keep up with competitors as they replace equipment to newer models or tools
Impress customers with the latest landscape and lawn care technologies to help their landscapes look great
Landscaping Equipment Financing Details
No one knows your landscaping business and its potential as well as you. National Funding is here to help your business reach its potential with customized landscaping equipment financing solutions such as lease financing and loans. Whether you provide basic gardening and maintenance or full-service landscape design and construction, we can help you get the financing you need. Our Funding Specialists have the industry expertise to help you find the right landscape equipment leasing and financing solutions to plant the seeds for success.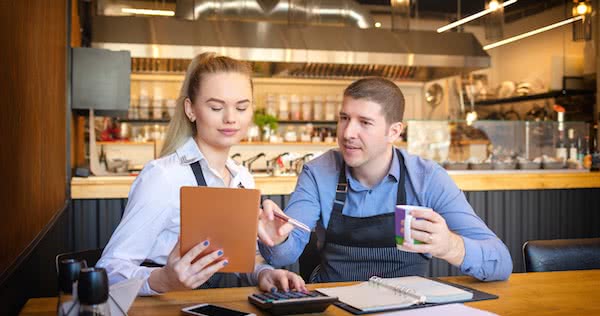 Qualifications for Equipment Financing and Leasing
6 months
in business
Fair to
Excellent Credit
Equipment quote
from a vendor
How to Apply
Applying for landscaping equipment financing is easy. Simply fill out our quick and easy online application and one of our friendly Funding Specialists will contact you to learn more about your business. Your Funding Specialist can help you decide which financing option is a good fit for your business and circumstances.

Why National Funding?
Whether you're a general contractor or subcontractor, National Funding has the equipment leasing and financing options you need to get the latest lawn care equipment. We offer friendly, customized financing options that are tailored to your business needs and budget.
We Know Landscaping Businesses
Experience supporting lawn care and landscaping business owners.
Trusted by Businesses Like Yours
Over $4.5 billion in funding to more than 75,000 businesses nationwide
Fast & Easy Application Process
No-cost, no-obligation application with funding in as few as 24 hours1
Funding Specialists Who Care
Experienced Funding Specialists help you make the right decision
Personalized Experience
Lending solutions and payment options tailored to your specific needs
Worry-Free Lending
No collateral requirements, plus simple, automatic payments3
Ratings & Reviews
We are very proud of what our customers are saying on TrustPilot.
Excellent
Based on 1,586 Reviews
May 03
Extremely professional 5 star service
Extremely profesional 5 star service The executive Darren Aliff Super professional and very kind. Good job!!
Eduardo Torbay
Apr 27
Awesome funding source
Awesome funding source. Prompt, courteous and very reasonable rate. We will be using your services again.
Anita Loyd
Feb 21
Darren Aliff made our process very easy
Darren Aliff made our process very easy & smooth. We went over everything & the company gave us the best terms.
Yami Cabrera
Jan 25
Absolutely the best service
Absolutely the best service. Ashley Witte was amazing and we see ourselves returning to use her services when we expand.
CoffeeLab Evanston