As the owner of an independent bistro, diner or upscale dinner spot, you know competition in the restaurant industry is fierce. With over a million restaurants reported nationally by the National Restaurant Association, you're competing for diners against big franchise brands with powerful marketing budgets. But knowing how to run a restaurant successfully comes down to more than whose bank account is largest. Here are five ways to market your business and stand out on a small business budget.
1. Optimize Your Digital Listings
Today's diners often look online for menus, hours and information about a new restaurant before they decide to go there. Make it easy for them to find you by claiming your listing on Google via a Google My Business account. Update the listing with your hours and your most recent menu, and make sure your location information is accurate for people using Google Maps or another navigation app.
2. Engage With Diners on Yelp
Review sites are becoming increasingly important, so claim your profile on sites such as Yelp and TripAdvisor. Not only can you make sure your information is current, but you can post deals and ads, respond to reviews and engage with diners to build stronger relationships. You can also keep a pulse on your reputation and on competition in the restaurant industry.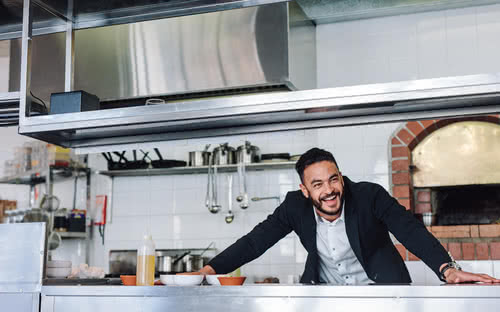 3. Upgrade Your Social Media
Social media channels are a great way to connect with diners and raise your profile. Have you thought about hiring a professional photographer to showcase your food? High-quality photos of your dishes, your restaurant and any interesting décor in your dining room can all entice visitors. Book a single session, and you can get enough images to post interesting content for months. Many restaurant owners also find that using posting software such as Buffer or Hootsuite makes it easier to post regularly on social media and manage engagement efficiently. These systems let you bulk upload posts for weeks or even months at a time, so you can schedule campaigns during a dedicated work session.
4. Invest in Your Equipment
Consider investing in restaurant equipment to upgrade your experience and open up new business avenues. For example, having an online ordering system offers a better customer experience and can increase your takeout business. If you're interested in upgrading specific equipment but don't have the funds on hand, consider renting it. By leasing the equipment, you'll get the upgrades you need without having to pay cash upfront.
Before you make upgrades, evaluate a wide range of options. Should you be updating outdated kitchen equipment like your stoves or cookware, or would you benefit from a faster and more secure POS system for your restaurant?
5. Be Part of the Local Community
As an independent restaurant owner, you have the advantage of being part of the local community's fabric. Find ways to dial that up in your marketing. Consider giving to local charities, sponsoring a little league or other sports team, or participating in events like a local farmer's market or seasonal festival. Another way to increase your local visibility is by advertising in your hometown newspaper. Consider adding any local connections to your marketing story. Maybe you work with local suppliers for farm-to-table dishes, or your family has lived in the community for generations. By sharing those stories and finding ways to connect your restaurant with other nearby groups, you'll be weaving your restaurant into the local color and community.
Learning how to run a restaurant successfully takes time, but getting your name out there is the best place to start, whether it's by using digital marketing tools or posting a newspaper ad. Don't stress over a lack of big budgets. Focus on investing in a few strategic areas that will yield big results. Build strong relationships with diners in your area, and you'll lay a foundation that leads to diners choosing your restaurant over the competition time and again.