Automotive Repair Equipment Leasing
Structure your lease to include tools & maintenance services
Ready To Move Your Business Forward?
By continuing I agree to all 
New Equipment Today. Full Write-off This Year.
Finance new or used equipment before December 31st to use
Section 179
for a 100% tax deduction.
Learn More
How Auto Shop Financing Loans Can Work for You
Whether you're running a family-owned body shop, a franchise of a national auto repair company or a local car dealership, people rely on your business to keep them on the road. With the constant evolution of vehicle technology, it's important that your shop keeps up with the latest equipment. Auto shop funding like equipment leases and machinery loans allow you to get the equipment you need to stay competitive and provide the best service.
Stay up to Date
Get equipment so you can run diagnostics on new cars as new technology is released
Have the machines you need to repair new vehicle systems
Save at Tax Time
You could be eligible for significant tax savings through the Section 179 deduction
Potentially deduct the cost of your equipment from your taxes while paying the lease over time
Free Up Cash Flow
Keep cash on hand to pay for inventory, rent and payroll
Maintain working capital to invest in marketing and growing your business
Stress-Free Upgrades
Automotive repair equipment financing gives you the chance to upgrade your equipment without buying new
Outfit your shop with the latest equipment so you stay ahead of the competition
Automotive Repair Equipment Financing Details
We offer auto shop financing and leasing programs designed to help you get the tools and equipment you need. Our programs help you avoid disrupting your cash flow while giving you access to the latest technology. Lease programs are available for both new and pre-owned equipment. Buying automotive equipment is typically a one and done deal, but leasing can give you the flexibility to upgrade and add to your equipment to suit your needs. This way, you'll always be on the cutting edge of automotive repair.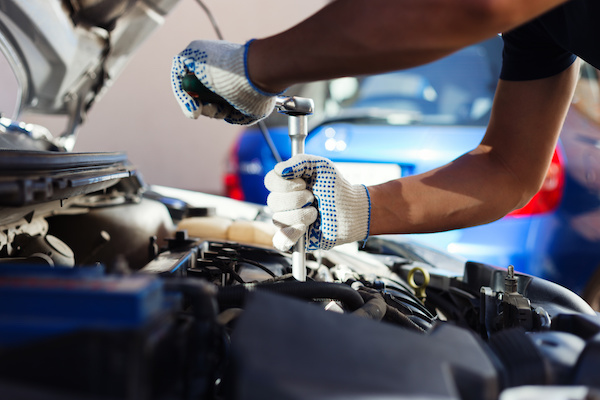 Qualifications for Equipment Financing and Leasing
6 months
in business
Fair to
Excellent Credit
Equipment quote
from a vendor
How to Apply
The auto shop financing application process is simple and easy. Fill out an application in only a few minutes so you can start planning for your new repair equipment and tools. We'll contact you to find out exactly what you need and how a lease program can help.

Why National Funding?
There are plenty of machines you need to run a successful auto repair shop. However, the machinery isn't the only equipment you need to help drivers stay on the road. At National Funding, we've worked with auto repair shops in the past, so we understand the other tools you need in addition to repair machinery. Our automotive equipment leasing programs can be structured to include the tools you need as well as maintenance service for your machinery.
We Know Auto Repair Businesses
Experience supporting auto repair business owners
Trusted by Businesses Like Yours
Over $4.5 billion in funding to more than 75,000 businesses nationwide
Personalized Experience
Lending solutions and payment options tailored to your specific needs
Fast & Easy Application Process
No-cost, no-obligation application with funding in as few as 24 hours1
Funding Specialists Who Care
Experienced Funding Specialists help you make the right decision
Worry-Free Lending
No collateral requirements, plus simple, automatic payments3
Ratings & Reviews
We are very proud of what our customers are saying on TrustPilot.
Excellent
Based on 1,728 Reviews
Jul 19
As far as bridge financing goes...
As far as bridge financing goes these guys are about as good as it's going to get we paid it off early and got a 10% discount on the balance
Randy Shoemaker
May 28
Eric Fong did an amazing job
I will definitely recommend any small business needing one form of funding or the other to check National Funding out.
Sam A.
Jun 06
Hats off to the team that helped me…
Hats off to the team that helped me with some business lending. They made the process super easy for both working capital and equipment loans.
Hallie Beilig
Jun 15
Great experience
Great experience, easy funding, paid next day! Smooth & straightforward process! Still lowest offered than any other lenders.
RAPTOR ACCOUNTING