Printers & Printing Equipment Financing
Upgrade your printing machines to ensure that you remain competitive
Ready To Move Your Business Forward?
By continuing I agree to all 
Consider Leasing New or Pre-Owned Printing Equipment
If you own or operate a business in the printing or publishing field, odds are that you rely heavily on specialized equipment, tooling, and technology to accommodate the demands of your industry. As times change, it is important to update or upgrade your existing fleet of printing machines to ensure that you remain competitive in your field.
Many business owners understand the importance of securing new or preowned printing equipment, but the real secret is utilizing the power of small business capital and financing programs to acquire necessary equipment without having to spend significant upfront cash.
Some small business owners use their own hard-earned cash to purchase new printing equipment. While this does eliminate debt and the future monthly payments that accompany the debt, the trade-off is a lack of on hand cash. Imagine the frustration when a small business owner is unable to take advantage of a time sensitive opportunity, all due to the fact that there isn't enough cash in the bank to get the project off the ground.
Smart business owners understand that there is a difference between good debt and bad debt – and that good debt refers to cash that is borrowed that then becomes a driver of revenues. Using on hand cash to purchase new printing equipment may not be the best idea, especially when there are other opportunities available for business owners today.
If you are looking to acquire new or pre-owned printing equipment, consider leasing or financing printing equipment through National Funding. You'll be able to secure the equipment you need, without having to sacrifice the stability that comes from having enough cash on hand. You'll enjoy flexible terms and rapid approval time frames, which will allow you to obtain the printing equipment that you need to improve the efficiency of your workflow.
Regardless of whether you have significant sums of cash in the bank or not, leasing or financing provide significant benefits that can help your business grow more quickly.
Types of Leases and Financing for Printers
At National Funding, we offer three distinct types of lease financing – and each offers a host of benefits for the business.
Purchase Option Lease
First our purchase option lease delivers low monthly payments and enhanced control over your specific equipment. At the end of the lease term, you'll have the choice of either purchasing your equipment at the fair market value, renewing the equipment lease, or simply returning the equipment. The last option is a good choice if you expect a significant decrease in the value of the leased equipment.
Dollar Buy-out Lease
Second is the dollar buy-out lease. With this program, you'll buy your equipment at the end of the lease term for the grand sum of one dollar. If you know that you're going to want to keep equipment at the end of the lease term, while still enjoying the inherent benefits of an equipment lease, this option makes a lot of sense.
High-Value Equipment Lease
Finally, there is our high-value equipment lease. This option provides commercial lease funding for equipment that costs more than $150,000. Most traditional lenders like banks or credit unions steer away from leases that exceed this amount, but we have designed a program that specifically addresses this industry need.
Tailored Printing Equipment Leasing & Financing Packages
When you are ready to secure the printing equipment that you need to help improve the operational effectiveness of your business, simply apply today and we will help you each step of the way. Unlike traditional lenders, we don't make lending decisions based solely on your credit. Rather, we take a look at your business as a whole and provide responsible and intelligent printing equipment leasing and financing packages that are designed to suit your needs and accommodate your budget.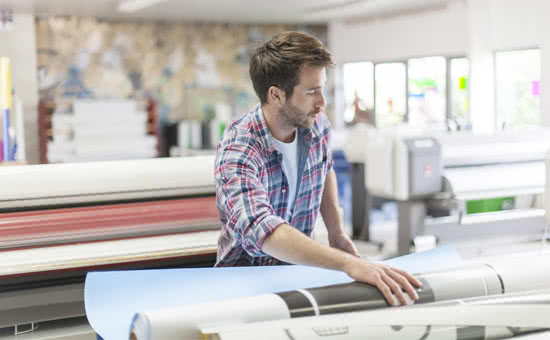 Equipment Leasing & Financing
New and pre-owned equipment leases with no down payments or collateral required
National Funding is a leader in the equipment financing industry. With our Lowest Payment Guarantee and no down payment requirement, we cost you less. Our dedicated Funding Specialists will work to get you a quick approval on virtually any type of equipment. They will then find the payment option that's best for you.
Receive a quick decision and get the equipment you need.
Up to $150,000 in equipment leasing

New or pre-owned equipment

Wide variety of payment options

Huge potential tax savings via Section 179
Ratings & Reviews
We are very proud of what our customers are saying on TrustPilot.
Excellent
Based on 1,741 Reviews
Jul 19
As far as bridge financing goes...
As far as bridge financing goes these guys are about as good as it's going to get we paid it off early and got a 10% discount on the balance
Randy Shoemaker
May 28
Eric Fong did an amazing job
I will definitely recommend any small business needing one form of funding or the other to check National Funding out.
Sam A.
Jun 06
Hats off to the team that helped me…
Hats off to the team that helped me with some business lending. They made the process super easy for both working capital and equipment loans.
Hallie Beilig
Jun 15
Great experience
Great experience, easy funding, paid next day! Smooth & straightforward process! Still lowest offered than any other lenders.
RAPTOR ACCOUNTING