Small Business Loans & Financing in Raleigh-Durham
Solutions for Small Business Funding in Raleigh-Durham
Growing Your Business with Small Business Loans in Raleigh-Durham
The Raleigh-Durham area has long been recognized for achievements in research and technology. Additionally, Raleigh and Durham have each been named among the top 10 cities for small businesses in the country, which means there's plenty of opportunities for companies just like yours to prosper. Businesses often turn to financing solutions to get a running start in a powerful small business economy. Small business funding in Raleigh-Durham can help give your business the boost it needs to stand out from competitors. For businesses outside Raleigh-Durham, check out our business loan options in North Carolina.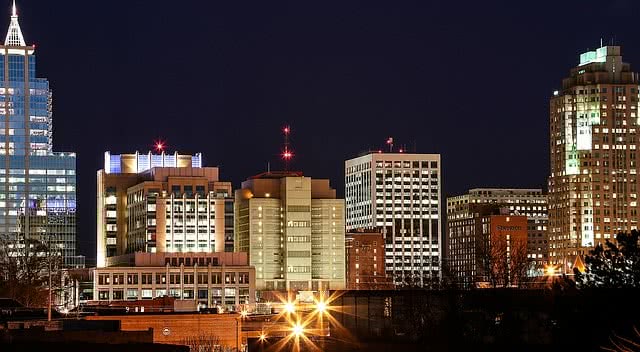 "Raleigh and Durham are both among the top 10 cities for small businesses in the country."
Equipment Leasing and Business Loans for Raleigh-Durham Small Businesses
Whether your construction company needs a new excavator or you want to expand your dental practice to a new location, there are financing options to meet your business needs.
Small Business Funding
Need cash for inventory, payroll, or taxes?
Get from $5,000 to $500,000 in business cash.
Use the cash for any business purpose
Flexible terms with no early repayment penalty
Funds sent to your account within hours
Equipment Financing
Looking to purchase or lease equipment?
Finance new or used equipment up to $150,000.
Financing up to 100% of business equipment cost
No upfront fees or down payment required
Ability to use Section 179 Tax Deduction*
*Consult your tax advisor
Wide Variety of Financing Support & Solutions
There are many different financing solutions available for your triangle-area business. Finding the best financial solution for your business is easy with help from a dedicated National Funding Specialist. We'll help give you the support you need to find the right financing solution at competitive business loan rates in Raleigh-Durham.
We've Got a Financing Solution That's Right for Your Business
Fill out our simple online application to get connected with your dedicated Funding Specialist. We'll work with you to help you find a funding solution that works for you. We offer a variety of loan types, including working capital loans and unsecured business loans in Raleigh-Durham.
Step 1
Get Approved
No waiting, no delays.
Get approved within 24 hours.
Step 1
Do You Qualify
6 Months in Business
$250,000 in Annual Gross Sales
3 Months' Bank Statements
Step 2
Get a Solution
Review financing options with your dedicated National Funding Specialist.
Step 2
Personalized Solutions
Learn how easy it is to work with us, and how hard we work for you.
Step 3
Get Cash
The money you need is deposited in your checking account — quickly and easily.
Step 3
Contact Us
What can we do for your business?

Apply online or give us a call at 888-733-2383.
Ratings & Reviews
For 20 years we've been helping businesses just like yours reach their maximum potential with financing solutions.
Excellent
Based on 1,741 Reviews
Jul 19
As far as bridge financing goes...
As far as bridge financing goes these guys are about as good as it's going to get we paid it off early and got a 10% discount on the balance
Randy Shoemaker
May 28
Eric Fong did an amazing job
I will definitely recommend any small business needing one form of funding or the other to check National Funding out.
Sam A.
Jun 06
Hats off to the team that helped me…
Hats off to the team that helped me with some business lending. They made the process super easy for both working capital and equipment loans.
Hallie Beilig
Jun 15
Great experience
Great experience, easy funding, paid next day! Smooth & straightforward process! Still lowest offered than any other lenders.
RAPTOR ACCOUNTING
How We Compare to Other Financing Solutions
The National Funding team doesn't just offer loans. We offer the support and expertise you need to make the right choices for your business. Let our financing team help you discover the best business loans in Raleigh-Durham.