Small Business Loans in North Carolina (NC) | National Funding
Grow your small business in the Tar Heel State
Reach Your Business Goals with a North Carolina Small Business Loan
As a North Carolina business owner, you know that there are plenty of opportunities for any entrepreneur willing to put in the effort. With a combination of favorable state taxes, labor market, and quality of life, North Carolina is an excellent location to start or develop your business. In order to make the most of the state's economy as you grow your company, you need a way to cover your business expenses and take advantage of opportunities that come your way. Small business loans in North Carolina can help your business succeed.
Visitors may recognize the scenic views of North Carolina from many Nicolas Sparks movie adaptations, and thanks to the vast forests that cover the Tar Heel State, NC is known for its contribution to the furniture industry, but these only scratch the surface of the business opportunities available.
According to the U.S. Small Business Administration (SBA) Office of Advocacy, small businesses made up over 99% of businesses in North Carolina as of 2019, making them a crucial part of the NC economy! From Charlotte to Nags Head, North Carolina offers a beautiful venue and a stable market for any growing business. It's time to take advantage of small business momentum with the capital you need to blossom. Check out our business loan options for Raleigh-Durham business.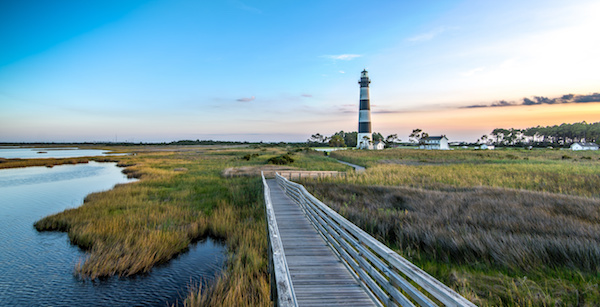 "As a business owner in North Carolina, you know there are plenty of opportunities across multiple industries."
Equipment Financing and Small Business Funding in North Carolina
Find the right funding solution for your business needs, from updating equipment to paying recurring expenses, we have the financing solutions you need.
Small Business Funding
Need cash for inventory, payroll, or taxes?
Get from $5,000 to $500,000 in business cash.
Use the cash for any business purpose
Flexible terms with no early repayment penalty
Funds sent to your account within hours
Equipment Financing
Looking to purchase or lease equipment?
Finance new or used equipment up to $150,000.
Financing up to 100% of business equipment cost
No upfront fees or down payment required
Ability to use Section 179 Tax Deduction*
*Consult your tax advisor
A Variety of Financing Support and Solutions for North Carolina Businesses
Finding the business loan solution that works best for your NC business doesn't have to be a challenge. Work with a dedicated Funding Specialist to create a
business loan
that's tailored to your needs and goals. We'll help you better understand your financing options and business loan rates in North Carolina.
We've Got a Financing Solution That's Right for Your Business
If you've been struggling to secure the financing your business needs, consider the help of an alternative lender like National Funding. We make it easier to find a financing solution that helps you run a successful business. Speak with our Funding Specialists today to learn more about business loans in North Carolina.
Step 1
Get Approved
No waiting, no delays.
Get approved within 24 hours.
Step 1
Do You Qualify
6 Months in Business
$250,000 in Annual Gross Sales
3 Months' Bank Statements
Step 2
Get a Solution
Review financing options with your dedicated National Funding Specialist.
Step 2
Personalized Solutions
Learn how easy it is to work with us, and how hard we work for you.
Step 3
Get Cash
The money you need is deposited in your checking account — quickly and easily.
Step 3
Contact Us
What can we do for your business?

Apply online or give us a call at 888-733-2383.
Ratings & Reviews
Read our reviews to learn why North Carolina business owners trust their business financing needs to National Funding.
Excellent
Based on 1,752 Reviews
Jul 19
As far as bridge financing goes...
As far as bridge financing goes these guys are about as good as it's going to get we paid it off early and got a 10% discount on the balance
Randy Shoemaker
May 28
Eric Fong did an amazing job
I will definitely recommend any small business needing one form of funding or the other to check National Funding out.
Sam A.
Jun 06
Hats off to the team that helped me…
Hats off to the team that helped me with some business lending. They made the process super easy for both working capital and equipment loans.
Hallie Beilig
Jun 15
Great experience
Great experience, easy funding, paid next day! Smooth & straightforward process! Still lowest offered than any other lenders.
RAPTOR ACCOUNTING
How We Compare to Other Financing Solutions
No two businesses are the same. At National Funding, we take the time to learn about your business to help you find the perfect financing solution for your needs. Whether you need to purchase new business equipment or are looking for a small business loan in NC to cover your working capital needs, we'll help tailor a solution that fits your needs.