Small Business Loans & Financing in Florida
Get hassle-free small business loans in Florida and expand your business in the sunshine state
Reach Your Business Goals with Business Loans in Florida
As a business owner in Florida, you know there are plenty of opportunities across industries for any entrepreneur willing to put in the effort. Although the state is driven by the large tourism industry, technology and transportation are close behind, making Florida an excellent location to do business. In order to make the most of the state's thriving economy as you grow your business, you need a way to cover business expenses and take advantage of opportunities that come your way. Small business loans in Florida can help your business succeed.
National Funding's commitment to helping Florida-based small companies scale up is part of our efforts to create a better Florida for everyone. We offer small business loans in Florida to help businesses buy inventory, fund the purchase of equipment, and ensure cash flow issues don't stand in the way of their success. Our loans come with a range of benefits *:
Rapid approval and funds delivery
Flexible repayment terms
No early repayment penalties
Financing for almost any business purpose
Apply now for small business loan for your Florida business. A Funding Specialist will contact you to help you select the best option for your business. You can also check out our reviews to learn what existing customers have to say about National Funding.
Why Take Out a Small Business Loan in Florida
There are many reasons why your establishment may require a business loan. You need funds to expand your business, which could mean hiring new people or purchasing more inventory. Our small business loans in Florida provide companies with the money they need to fund their growth.
But there are many more reasons besides scaling. Your business may be moving to a new location and needs money to set up its offices. Alternatively, you may need a loan for buying or leasing the equipment that's essential to keeping your organization running. Scaling a business online, managing day-to-day expenses, and mitigating losses due to tropical storms and hurricanes are all reasons why you could take out a small business loan in Florida.
Need money to buy or lease equipment critical to your business? Our equipment loans will help you procure machines and appliances you need to keep your business running seamlessly.
Online Business Loans for Your Florida Business
With an online Florida business loan, your company gains access to capital it can use for any business purpose, such as purchasing inventory, mitigating losses, or dealing with emergency expenses.
First-Time Loans for Your Florida Business
Every first-time business owner needs capital to keep the business afloat during times of financial uncertainties. Learn how our first-time business loans can help your company.
Female entrepreneurs can access our small business loans to achieve their business dreams and ensure they have the funding required to cover their operational expenses.
We Provide Business Loans to A Variety of Florida Businesses
At National Funding, we don't limit ourselves to a single industry. We provide small business loans in Florida to a large variety of businesses. From commercial trucking and construction to companies that work in the senior care and medical sectors, we have loan solutions to suit your needs.
Not Sure What Loan to Choose for Your Florida Small Business?
With so many loan options available, choosing the right one for your business can get confusing. At National Funding, we offer several types of loans and financing. These include small business loans that organizations can use to cover an array of expenses such as managing payroll, stocking up on inventory, financing equipment, etc. Our working capital loans are popular among Florida business owners to get quick access to the capital they need to resolve cash flow issues.
If you're not sure which type of loan best suits your business, our Funding Specialists are always available to guide you in the right direction. Get in touch today and we'll help you choose the Florida business loan that suits your circumstances.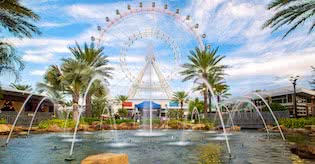 "As a business owner in Florida, you know there are plenty of opportunities across industries."
Equipment Financing and Small Business Funding in Florida
Find the right funding solution for your business needs, from updating equipment to paying recurring expenses, we have the financing solutions you need.
Small Business Funding
Need cash for inventory, payroll, or taxes?
Get from $5,000 to $500,000 in business cash.
Use the cash for any business purpose
Flexible terms with no early repayment penalty
Funds sent to your account within hours
Equipment Financing
Looking to purchase or lease equipment?
Finance new or used equipment up to $150,000.
Financing up to 100% of business equipment cost
No upfront fees or down payment required
Ability to use Section 179 Tax Deduction*
*Consult your tax advisor
A Variety of Financing Support and Solutions for Florida Businesses
Finding the business loan solution that works best for your business doesn't have to be a challenge. Work with a dedicated Funding Specialist to create a business loan that's tailored to your needs and goals. We'll help you better understand your financing options and business loan rates in Florida.
We've Got a Financing Solution That's Right for Your Business
If you've been struggling to secure the financing your business needs, consider the help of an alternative lender like National Funding. We make it easier to find a financing solution that helps you run a successful business. Speak with our Funding Specialists today to learn more about business loans in Florida.
Step 1
Get Approved
No waiting, no delays.
Get approved within 24 hours.
Step 1
Do You Qualify
6 Months in Business
$250,000 in Annual Gross Sales
3 Months' Bank Statements
Step 2
Get a Solution
Review financing options with your dedicated National Funding Specialist.
Step 2
Personalized Solutions
Learn how easy it is to work with us, and how hard we work for you.
Step 3
Get Cash
The money you need is deposited in your checking account — quickly and easily.
Step 3
Contact Us
What can we do for your business?

Apply online or give us a call at 888-733-2383.
Ratings & Reviews
Read our reviews to learn why Florida business owners trust their business financing needs to National Funding.
Excellent
Based on 1,730 Reviews
Jul 19
As far as bridge financing goes...
As far as bridge financing goes these guys are about as good as it's going to get we paid it off early and got a 10% discount on the balance
Randy Shoemaker
May 28
Eric Fong did an amazing job
I will definitely recommend any small business needing one form of funding or the other to check National Funding out.
Sam A.
Jun 06
Hats off to the team that helped me…
Hats off to the team that helped me with some business lending. They made the process super easy for both working capital and equipment loans.
Hallie Beilig
Jun 15
Great experience
Great experience, easy funding, paid next day! Smooth & straightforward process! Still lowest offered than any other lenders.
RAPTOR ACCOUNTING
How We Compare to Other Financing Solutions
No two businesses are the same. At National Funding, we take the time to learn about your business to help you find the perfect financing solution for your needs. Whether you need to purchase new business equipment or are looking for a loan to cover your working capital needs, we'll help tailor a solution that fits your needs.
*Subject to approval. Terms and conditions apply.
Frequently Asked Questions
Is there eligibility criteria for small business loans in Florida?
National Funding doesn't require your business to be 100% Florida owned or located to apply for one of our small business loans. As long as you have a business presence in the state, you're eligible to apply. Beyond this, eligibility criteria vary depending on the type of loan for which you apply. Our small business loans involve a credit check and require at least six months in operation.
How much money can Florida businesses get from small business loans?
The specific loan amount you may receive varies on a case-to-case basis. We examine your company and its financial history to determine the appropriate loan amount. We offer small business loans ranging from a minimum of $5,000, up to a maximum of $500,000. Our equipment financing and leasing product offers a maximum loan of $150,000.