Small Business Loans & Financing in Missouri
Grow your business in the 'Show Me State' with fast and reliable small business loans in Missouri
Achieve Your Entrepreneurial Goals with Business Loans in Missouri
Over the years, Missouri has become a thriving ground for small business establishments. Don't believe us? According to a 2021 report from U.S. Small Business Administration, Missouri has over half a million small businesses which constitute about 99.4% of total businesses based in the state. In 2019, large banks had loaned approximately $1.7 billion to Missouri small businesses with annual revenue of $1 million or less.
Since a plethora of Missouri small businesses rely on major banks to finance their operations, bank loans often come with high rejection rate, rigid payment terms, long processing time, and even high interest rates in some cases. Filling the gap of alternative lending options in the market, National Funding offers small business loans in Missouri with fast processing time and flexible payment terms with no hidden fees.
Some of the features of our Missouri-based small business loans include: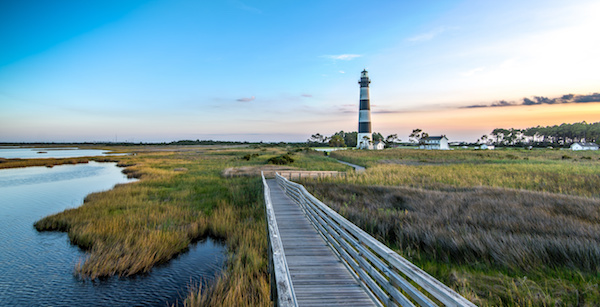 "Missouri has over half a million small businesses... about 99.4% of total businesses in the state"
Equipment Financing and Small Business Funding in Missouri
Apart from offering small business loans to Missouri entrepreneurs, National Funding also provides funding to lease or buy equipment.
Small Business Funding
Need cash for inventory, payroll, or taxes?
Get from $5,000 to $500,000 in business cash.
Use the cash for any business purpose
Flexible terms with no early repayment penalty
Funds sent to your account within hours
Equipment Financing
Looking to purchase or lease equipment?
Finance new or used equipment up to $150,000.
Financing up to 100% of business equipment cost
No upfront fees or down payment required
Ability to use Section 179 Tax Deduction*
*Consult your tax advisor
Why Take Out a Small Business Loan in Missouri
While there are many reasons for businesses to opt for loans, many small businesses in Missouri look for financing to mitigate losses suffered from natural disasters like severe storms, flooding, tornadoes, etc. Apart from recovering business losses, many entrepreneurs look for small business loans in Missouri for following purposes:
Business Expansion
Renovation or Remodeling of Business Facility
Managing Day-to-Day Operation Costs
Restocking Inventory
Buying or Leasing Critical Equipment
We Offer a Variety Loans and Funding to Small Businesses in Missouri
Equipment Loans for Your Missouri Business
For a wide range of industries, our equipment loans for small businesses allow you to buy or lease necessary machinery for seamless business operation. Be it an industrial compressor or farming tractor, our loans have your business covered.
Working Capital Loans for Your Missouri Business
Trouble with business cash flow? Get fast and reliable working capital loans to cover day-to-day business operation costs such as paying vendors, employee payroll, or office rent.
Short-Term Loans for Your Missouri Business
Be it quick cash to complete a short-term project or some capital to cover for operations in slow sales months, we offer short-term small business loans to Missouri entrepreneurs with fast repayment options.
Small Business Loans for Women in Missouri
We extend our utmost support to women-owned small businesses in Missouri with specific loan programs catering to your business needs.
Apply for Small Business Loans in Missouri
When you apply for small business loans with National Funding, you get the fastest and most reliable financing solutions that are apt for your Missouri business needs. Our application process is very simple and transparent. Once you are approved, our funding specialists will guide you to choose the best business loan solution according to your business requirements.
Step 1:
Minimum Requirements
6 Months in Business $250,000+ in Annual Sales Business Bank Account
Step 3:
Get a Solution
A Funding Specialist will contact you to discuss options. Secure funding up to $500,000 for your small business.
Previous
Next
Not Sure What Loan to Choose for Your Missouri Small Business?
With so many lending options available and various types of loans on offer, many Missouri business owners feel confused and uncertain while choosing the right loan for their small business.
Would short-term loans work out for your business? Do you need inventory financing loans or payroll loans? Finding answers to these questions is fairly easy with the right advice and guidance from our funding specialists. Talk to our advisors today to select the loan that fits your requirements.
How We Compare to Other Financing Solutions
Still wondering how we can help your business? We are one of the most reliable online lenders providing small business loans in Missouri.
Here's a comparison of the benefits that we offer with respect to loans and credit lines from large banks:
Ratings & Reviews
We are very proud of what our customers are saying on TrustPilot.
Excellent
Based on 1,730 Reviews
Jul 19
As far as bridge financing goes...
As far as bridge financing goes these guys are about as good as it's going to get we paid it off early and got a 10% discount on the balance
Randy Shoemaker
May 28
Eric Fong did an amazing job
I will definitely recommend any small business needing one form of funding or the other to check National Funding out.
Sam A.
Jun 06
Hats off to the team that helped me…
Hats off to the team that helped me with some business lending. They made the process super easy for both working capital and equipment loans.
Hallie Beilig
Jun 15
Great experience
Great experience, easy funding, paid next day! Smooth & straightforward process! Still lowest offered than any other lenders.
RAPTOR ACCOUNTING